"Our productions are very hooligan and fresh"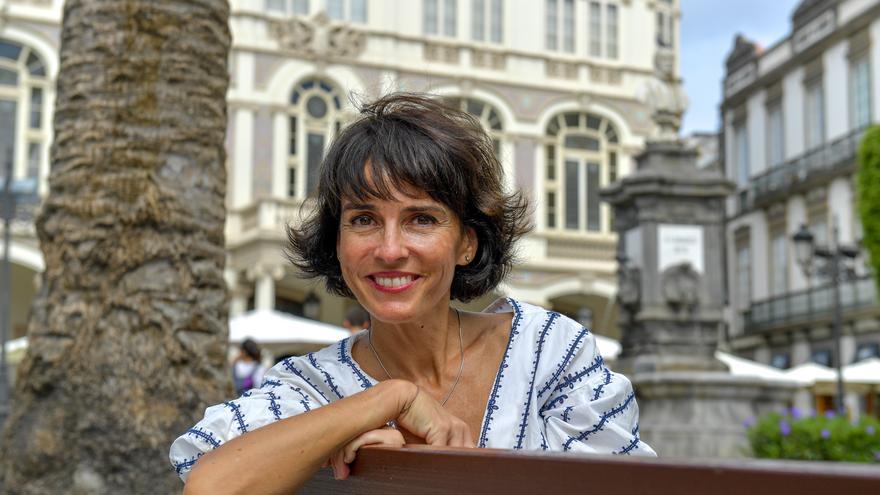 Tell me the origin of the Opera in bubbles…
15 years ago, my husband Peter edelmann, opera singer, professor at the University of Vienna of singing and director of the Mörbisch Festival and I formed a non-profit association to help the young people, singers, to facilitate access to work, to the world of work. We created workshops, a contest and six years ago a platform in which we make opera in a very humble format, without great means of scenery or costumes but focused on people developing musically and on stage and so that tomorrow they have the experience of having sung a role because young people are asked to accumulate experience.
How did the project develop?
On the other hand, we also want approach an audience that normally does not go to an opera because it considers it a luxury show. We do not usually sell tickets, but everything is based on private donations. A year ago i found L'impresario delle canarie, a intermezzo Neapolitan, a small opera that was performed in the intermission of a serious opera, usually of a comic nature. This one, specifically, I found very funny because it is a businessman in the Canary Islands in the 18th century who goes to Europe to look for a diva. It is a Baroque work that was forgotten, so a revision was made a few years ago. The author is Domenico Sarri and the one of the most famous libretto of that time, Pietro Metastasio.
And, specifically, what happened?
Now we have created a format called Opera in bubbles with the idea of ​​bringing my other works as well, taking them around the Islands and wherever and we started on Thursday at the Hotel Santa Catalina with L'impresario delle canarie, which is best suited for the title and format. The hotel here helps us by setting up the hall, the Philharmonic Orchestra lends us the harpsichord and we rehearse there. With the help, a little, of everyone, we move things forward. Our philosophy at Plus Ópera, which is my company, is based on making music and opera a reality, even without having a large budget and for young people to enter the world of work because, of course, there are many more musicians and singers what possibilities to do it on stage. No matter how small they have a platform where they can present themselves and gain professional experience. On the other hand, our productions are very hooligan and very fresh. We do not have anything and we structure it with what the actors and singers have at hand and we invent things.
The bubble thing, why?
These are small bubbles. Because of the small, spontaneous and fun format, it brings and travels the opera from one place to another. We want to highlight that fresh and festive character of the champagne, soft drink or soda bubble. This Bubble opera It is a format created by Candelaria Afonso to bring operas from my Company, Plus Ópera, with which I have been making musicals and operettas for years and take them wherever they hire us or allow us to bring them. We already have 13 full titles that have been uploaded to a stage.
"We do opera in a humble format, without great means, where people evolve in singing"
How does it work live before young audiences?
It is for all audiences, but very fresh and hooligan, so young audiences love it. It makes allusions to very youthful subjects, reason why it is necessary to see it. It is outside of what is normally staged in traditional opera. We want people to have a good time and the titles are so much fun. We are not doing romantic opera from the 19th century, but rather a fun theme in which the audience will enjoy and laugh. In Vienna, in the small theater we have for 100 people, we like to welcome everyone who comes in exchange for a small donation. In our works there are always teenagers participating. Loose things are sung. In this case, in Las Palmas, no, because only two singers appear in a very small opera, but I have done much larger works featuring children and young people and from there singers have come who are now studying at university.
With what criteria do they reduce the duration of operas so that they remain understandable plots?
Normally, we do not reduce them. So far we have only done it with Cosi fan tutte. Typically, each character only has two arias and we haven't cut anything.
Are audiences offered a narrative that summarizes the plot and text of the arias, duets, and ensembles?
As I do not reduce the operas a clear and specified argument is seen. If it is a language, like Italian, that is not understood in Vienna, I usually put subtitles. I can't here because it is a hotel room where there is nowhere to project. For this work, L'impresario delle canarie, I will explain the argument and the function will last 45 minutes.
Do they use sets, costumes and any scenographic element or is the experience limited to the musical part of the works?
In Vienna the scenic element is reduced to lights and furniture that we have or that we collect and here the hotel lends us a table, a chair, a sofa and a lamp. We adapt according to the loans. We put the costumes between us, what we have, what the singers have and with our fantasy. The stage director gives us a line of what he wants and we help, with what we have, to create the costumes.
Are the vocal casts professionals, students, or a mixture of both?
They are students who have finished their studies and are taking the step to be hired to an opera. Or students in recent years, but already with a level, except in the case of young people and children to whom we do not give full roles either, only little phrases in chorus or as soloists or to speak as actors in an operetta.
How do you solve the orchestral parts?
We do piano reductions. In this case, the businessman is a string quartet and a harpsichord from which the conductor conducts and plays.