"Our goal is to speed up the real estate buying and selling process"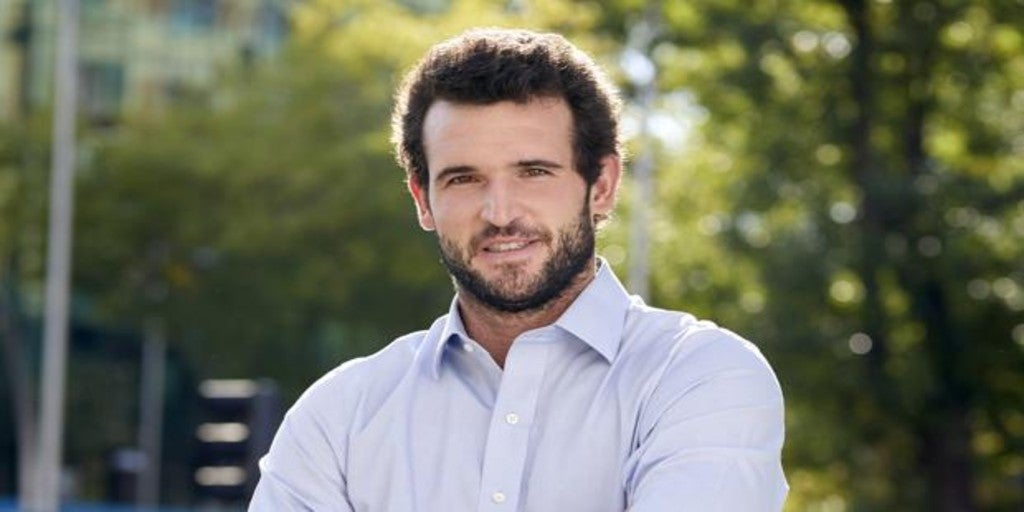 Madrid
Updated:
save

This week, ABC and Pisos.com celebrated an online forum on digitization in the real estate sector which had the participation of different experts and businessmen from a market that see in technological change the opportunity to get out of the economic crisis caused by Covid-19. Among the participants was Axel Costa, Vice President of Investments of Casavo, who tells us the keys to your business.
1. Could you briefly explain what your business model consists of?
Casavo is a real estate instant buyer that offers added value to both sellers and buyers of residential properties. Its objective is to streamline the real estate buying and selling process. It guarantees the direct acquisition of the property from whoever sells their home in just 30 days and with a maximum of two visits.
In this way, Casavo simplifies the property sale process, allowing owners to avoid the uncertainties related to the different stages of the sale, since it acts as a direct buyer.
In addition, once the property is acquired, Casavo is in charge of reforming it and reintroducing it to the market, guaranteeing an appreciation of its value, facilitating the sale and promoting the constant improvement of the real estate park in each city where it operates.
The key to the model is operational efficiency and technology. It allows us to buy real estate directly, quickly, while offering the client a simple, direct house buying and selling process with a comprehensive service.
2. They also make offers through a remote visit via the app. How exactly does it work?
Technology is a powerful tool that is allowing us to quickly adapt to this ever-changing situation due to Covid19. Offering this option to our clients is very important to us and allows us to avoid the inconveniences and difficulties of the traditional sales service.
Our app allows us to make virtual visits and evaluate the home remotely. Individuals who wish to show their home virtually to obtain an offer and proceed with its subsequent sale can do so through this tool.
During this remote visit, the seller shows his home to an expert from the Casavo team with his mobile phone camera. After finishing the visit, the company carries out an analysis of the displayed property and the owner gets a response within hours.
3. How do you establish a relationship of trust with the seller?
We offer a 100% transparent and free service from start to finish, through which we simplify the sale in just four steps: remote valuation, binding offer, signing of the offer and signing of the public deed of sale.
At Casavo we take care of everything and there are no additional or hidden costs.
4. To what extent are deadlines and procedures shortened thanks to your method?
On average, it takes eight months to sell a property in Madrid. With this model we are able to buy a property in just 30 days. With a 100% transparent and free service, through Casavo the purchasing process is simplified, eliminating all the stress of numerous visits, management of procedures and paperwork, etc.
The seller fills in the form on the web and, in less than 48 hours, a team of Casavo experts gets in touch to arrange a small virtual tour of the house through the Casavo app, and the owner receives an offer. In a period of 15 working days, the conditions of the property are checked and a confirmation of Casavo's proposal is sent.
In this way, within a maximum period of 30 days the sale is closed. Casavo takes care of all the paperwork and the final meeting with the notary, where the seller receives all the money at that very moment.
5. What is your relationship with the real estate agencies with which you collaborate?
For us they are very important strategic partners. We currently collaborate with numerous active real estate agencies in the cities where our service is available and we contribute to sell their properties and those of their clients quickly and safely, improving the user experience in the process of buying and selling properties together.
The recent acquisition of the company Realisti.co represents a new strategic investment to consolidate our technological offer aimed at real estate agencies and improve the digital shopping experience of consumers. We have always considered collaboration with real estate agencies as a fundamental element for our business and this investment allows us to consolidate the technological offer aimed at our partners. Realisti.co allows the creation of virtual tours to market properties so that clients can get to know the homes without having to carry out a face-to-face visit, avoiding unnecessary travel and contributing to the digitization of the sector.
6. What reception are they having in Spain since they started operating?
We are very happy with Casavo's arrival in Spain. For us it is a strategic market with great potential and characteristics similar to the Italian market. Currently in Madrid we have a huge metropolitan area where there is a lot of real estate activity, with more than 45,000 transactions a year. It is in the capital where we are focused right now but we already see interest also from other cities in Spain to which we hope to expand very soon.