Ouigo will enter the Madrid-Valencia high-speed route on October 7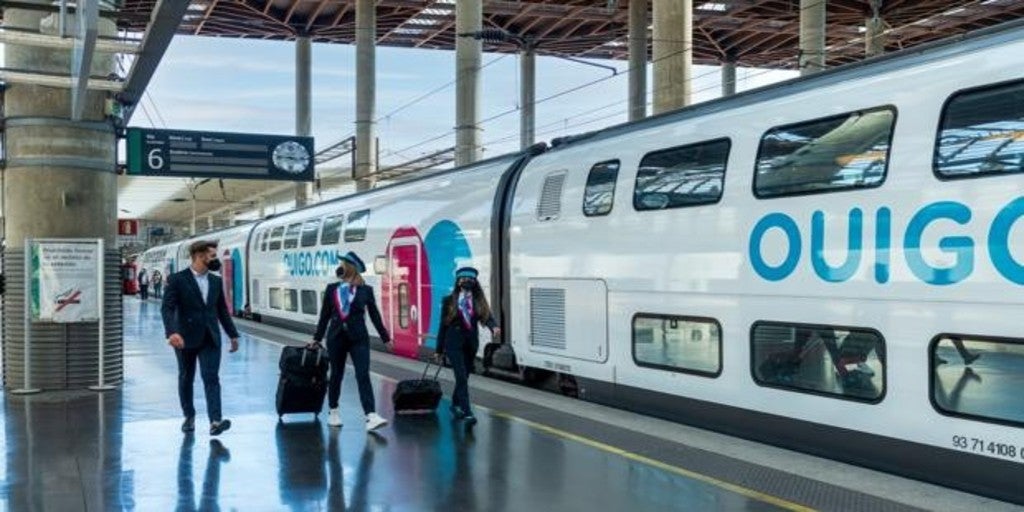 William GinesCONTINUEMadrid Updated: 06/30/2022 14:18h
Save
RELATED NEWS
MThe Ouigo trains will start running on the Madrid-Valencia high-speed line on
next october 7. The low-cost French operator announced this Thursday the final date for the start of its operations on this route, which will finally be five months later than initially planned.
The operator will carry out 3 daily frequencies, 6 round trips, between the Joaquín Sorolla station and the Chamartín station in less than two hours. With the start of these operations, Ouigo will increase its offer by more than 21,000 weekly spaces and will reach a total of more than 69,000 spaces in its two operating corridors. Since May 2021, the high-speed route between Madrid and Barcelona has been operating.
The company has opened this Thursday the sale of tickets from 9 euros to Valencia through the website.
After arriving in Valencia, the company's next objectives will be to operate the Madrid-Alicante and Madrid-Albacete routes.
The general director of Ouigo Spain, Hélène Valenzuela, has assured that she is "desiring to be able to offer all the benefits of liberalization to this wonderful city, a destination with immense cultural, gastronomic and historical value and with a great leisure offer that we are now bringing , even more, to the national and international traveller«.
Ouigo announced in October last year that it would start providing service on the Madrid-Valencia line in the spring. A deadline that was first pushed back to July and later postponed to after the summer. The reason? According to the French operator, it is due exclusively to the technical difficulties involved in the route and Adif's delay in opening the tunnel between Atocha and Chamartín.
This infrastructure is key for rail operators. Until now, the Ouigo trains could only operate from the Chamartín station on the corridor of the
I raised. This is due to the fact that the section that connects Atocha with this corridor has a section -up to Torrejón de Velasco- equipped with the historic LZB security system. The French company's trains, however, are equipped with the European safety system, ERTMS.
The opening of the tunnel solves this problem, because it is equipped with ERTMS and allows the Chamartín station to be linked with the Levante corridor with this security system.
View commentsTopics

Source link