Ouigo opens the liberalization of the AVE with the promise of trips between Madrid and Barcelona for nine euros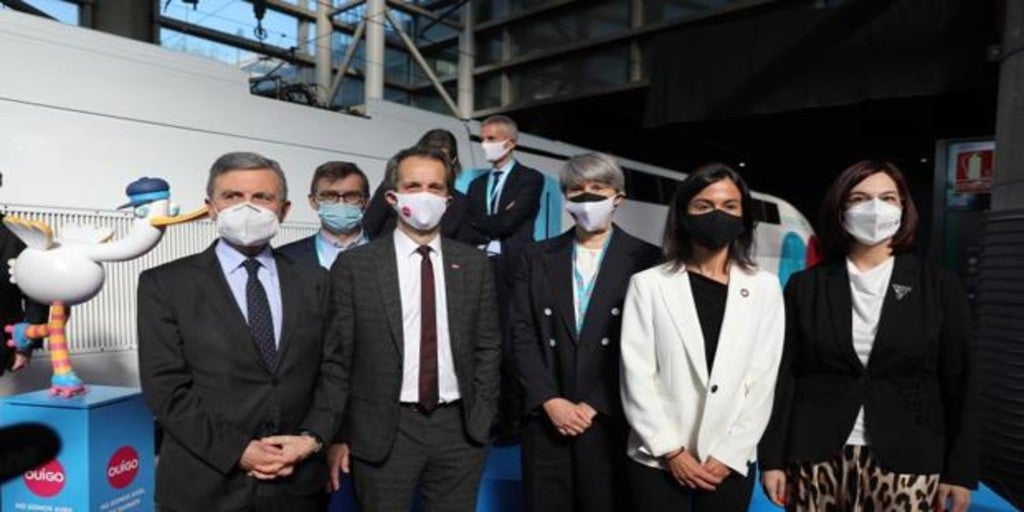 Madrid
Updated:
Keep

The liberalization of the AVE has launched this Friday with a maiden voyage between Madrid and Barcelona operated by
Ouigo, the low-cost brand of the French operator SNCF. A journey that has been preceded by an event in style at the Atocha station and attended by personalities from the Government, Adif and the National Markets and Competition Commission (CNMC).
The general director of Ouigo Spain, Hélène Valenzuela, opened the event highlighting her "commitment" to the sector and to Spain. «The Ouigo model is the Spanish model, sustainable and digital. We want our trains to be preferred by the Spanish», Has affirmed.
Although the maiden voyage will take place this Friday, the Ouigo routes will not open to the general public until Monday. The French company promises rates of 9 euros for adults and 5 for children for routes between Madrid and Barcelona with stops in Zaragoza and Tarragona.
The Government has supported the landing of SNCF in Spain. The Secretary of State for Transport, Pedro Saura, assured during the ceremony this Friday that liberalization "is a very important reform in Spain that is already beginning to bear fruit." Saura has assured that with the opening of the market "we all win" and he recalled that Spain has invested 65,000 million in the AVE: "It would be a waste if this investment did not have adequate returns."
The president of the CNMC, Cani Fernández, highlighted for her part that the liberalization "It is the result of a joint effort". In addition, he recalled that the train will be the "most important engine of the green transition." The CNMC will supervise the entire opening of the market to verify that there are no problems in the maintenance of the trains or the hiring of drivers.
From Adif, the manager that has selected the companies that will compete with
Renfe, they have assured that the liberalization «will make that we can all take the train». "The Administration will be the guarantor of all", highlighted the president of the company, Isabel Pardo de Vera.