'OT 2020' returns with the worst audience of a premiere in its history | TV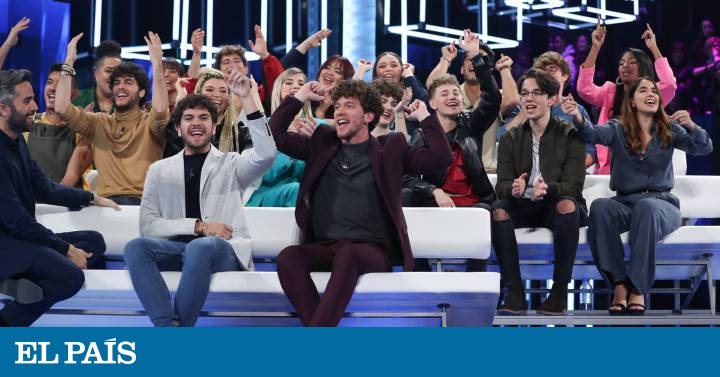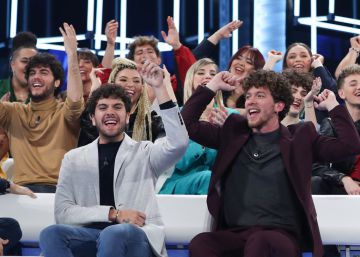 With Triumph operation, audience data is somewhat relative, even more so than with other programs: the impact of the program on culture and networks is greater than on television, especially when being in a chain that does not pursue spectator records. But it also happens that, on this occasion, audience data is bad. Never in the almost 20 years of history of the program had an edition been released below the psychological barrier of the two million spectators. Last Sunday's Gala, however, it remained at 1,824,000 and had a 13% screen share.
It was not even the second option of the public on Sunday night: that honor corresponded to the action movie Geostorm, about a conspiracy to kill the president of the United States on the same day that a fierce storm threatens to flood the West (the premise attracted 1,991,000 spectators, 13.1%). And the most watched position, by far, went to The discount time, the imitation of couples living in Guadalix de la Sierra with which Mediaset compensates for their absence of Big Brother. The program premiered on Sunday, lasted an hour longer than OT (it almost ends at two in the morning) and nevertheless achieved an average of 2,182,000 spectators, an 18.1% share.
OT, on the other hand, it has been premiering with increasingly lower figures since 2006, when the first gala of its fifth edition achieved 670,000 spectators less than the previous one (4,841,000 to 4,171,000). Even the celebrated 2017 edition, which managed to leave an indelible imprint on the cultural discourse of the months that lasted at the beginning had 2,558,000 spectators, when catastrophic previous edition, in 2011, which convinced Telecinco, who then issued it, to leave the format, had had 2,778,000. It is important to note that the audience does not always correspond with relevance in other areas, such as social networks (on Sunday the live YouTube signal reached 100,000 viewers).
The fall, however, has been greater this time, not because of the number of spectators (497,000 compared to 2,321,000 in 2018) but because of the quota, the largest since the program began to decline. The Sunday edition made 13%, seven and a half points less than in 2018 (20.5%). You have to go back to the golden days of Operation Triunfo to see similar falls, and that was in another context. In 2002, the second edition of the contest was released with 39.1%; the following year it would fall to 26.4%; in 2005 it would reach 36.1% in its first gala and in 2006 it would give its biggest fall, with 27%.