'OT 1' and 'Eurovision' face off in 'Family Feud', which returns to compete against 'Deluxe'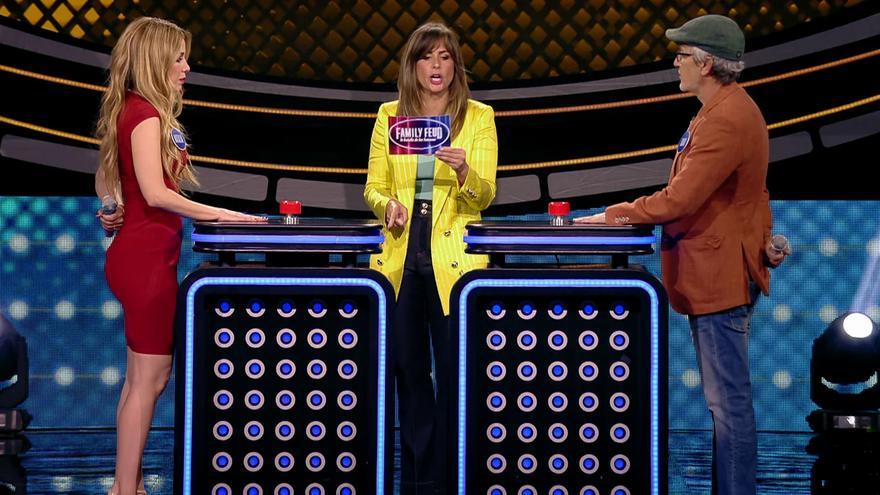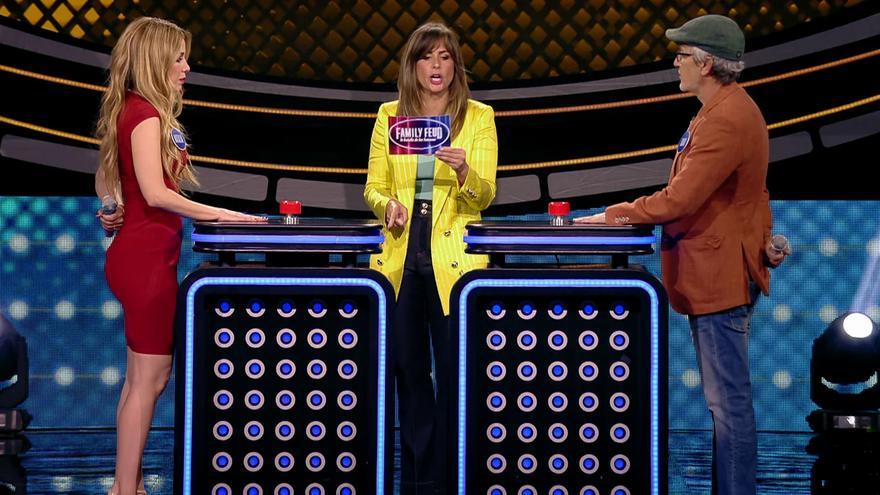 Antena 3 broadcasts this Friday, at 10:10 p.m., a new installment of 'Family Feud: the battle of the famous'. Tonight's program will face the team made up of former contestants from the first edition of 'Operación Triunfo' and the team made up of former representatives of Spain at the Eurovision Song Contest. Natalia Rodríguez, Gisela, Manu Tenorio, David Bustamante and Rosa will be the opponents of Miki Núñez, David Fernández, Soraya, Daniel Diges and Karina.
Every week on 'Family Feud', two teams made up of five famous names who have a connection to each other will face off in various rounds to guess the most popular answers 100 people have given to questions of all kinds. The team that has achieved the most points will go to a final round in which they will be able to win up to 15,000 euros that will go to a charity.
For its part, Telecinco will bet on 'Deluxe Friday' with María Patiño in front (22.00 hours). The TV factory program will receive Fabiola Martínez this week. Bertín Osborne's ex-wife goes to the set of the Telecinco space to talk about her divorce from the popular singer and presenter of 'My house is yours'. In the interview, Fabiola will tell about her new life since she separated from her former husband last January.
1 and Four dedicate their night to the cinema
Movie night in The 1 with the movie 'Armored' (10:10 p.m.). The film follows the story of Ty Hackett, hired to work for his friend Mike Cochroone's security company. One night, Mike invites Ty to participate in a millionaire robbery against his own company, promising that no one will be hurt in the execution. The plan is simple but ingenious: no weapons, no injuries, no violence, and no trace. However, the strategy is cut short when an unexpected witness interferes.
Four broadcasts within 'The blockbuster' (22:15) the tape 'State Secrets', starring Keira Knightley. In 2003, before the Iraq War, Katharine Gun will risk everything to stop an unjust war. This British intelligence specialist whose job was to routinely handle classified information receives a compromising memorandum in favor of an invasion of Iraq.
Unable to wait and see the world rush into an illegal war, Gun makes the heartbreaking decision to defy his government and leak the memo to the press. Branded as a traitor by his own government, Gun will star in an explosive chain of events that will expose a major political conspiracy and put Gun and his family directly in danger. Cuatro's film will face the report 'Angie's double life' by 'Investigation Team' on laSexta (10:30 pm).