Óscar Martínez, DJ of Los40: "I remember the summer of 'Despacito', in the end I could not do more" | TV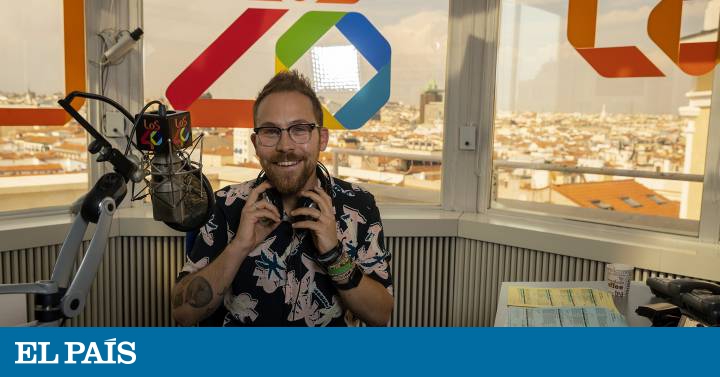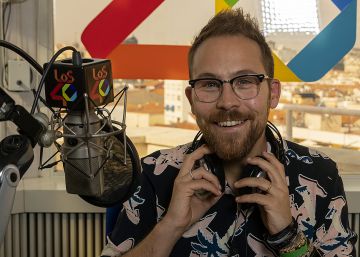 The "childhood nonsense" of Óscar Martínez (Valencia, 1983) set in adolescence in a vocation: announcer and DJ "The radio workshops taught me the good connection they had with my passion for music," he recalls. Los40 For the past seven years, he has not only divulged music through the station, but also through festivals and events throughout Spain.
Question. How do you learn to click?
Answer. When I started there were no courses like now. A friend that I had on the radio showed me how the bars were going and that the music house, which was the one of that moment, was going to 128 strokes. The story was to square it. I went to the typical university parties, they gave me 20 euros and I was five or six hours playing.
P. What kind do you prefer?
R. The electronic. Within it, the most Latin sounds, but not reggaeton, but congas and drums.
P. He will even click songs he hates.
R. I try not to put the ones I hate, which are very few. It is true that within the musical range there is a lot of reggaeton and sometimes I would just put a song, but you have to put more. Although if people have a good time, I'm comfortable. I put everything, not a moment of one thing and a time of another. I'm changing because I think that formula is what makes people have a good time.
P. Is not there any topic that you put in because you know you raise the audience, but you're fed up with listening?
R. Yes, it's like the artists who ask for the same song from their beginnings. I remember the crazy summer of Slowly, the last months I could not anymore. Now, with how fast everything goes, it sounds like vintage.
P. What is more complicated: work at parties or on the radio?
R. The radio has more responsibility. At LOS40 we have three million listeners. You get into someone's house, in your car ... You have to be delicate. In the party there is a touch more of madness, but in both cases the concentration is absolute.
P. What was his Show more epic?
R. I am very fond of several carnivals in the Canary Islands because there is a real madness. Also when I did two years ago Pride in Madrid. Any of the LOS40 tour, which seems to join all the stars to be crazy. And I do not know what happened recently in Elda -Valencia-, that I went to the party of Moors and Christians and it was incredible. He entered my top 10.
P. What do you see from the cabin? Or do you prefer not to watch?
R. You have to be constantly looking to know where the track is going. And you see everything: couples giving each other eternal love, others arguing and, when the party is very much in harmony, you see the smiles and the eyes and say: What a way!
P. Is there a difference between partying now and when did it start?
R. When I was little I was going to listen to music and to be surprised. Now 90% of what you put people know. It's what they're looking for, especially since I work at LOS40. It would be very strange to put experimental music. Facing the respect of the DJ, we are one more artist in festivals and clubs.
P. Are the DJs partying or is there a lot of myth?
R. 95% of that phrase is myth. All the colleagues I know, and I include myself, do not even have a drink when we go to work.
P. Where do you think musical radios go?
R. Two or three years ago, a black future was predicted. After YouTube and Spotify have been installed in the society, I think we are a reference. We take out new music, we present it to the people in conditions, telling who they are and it is not just giving it a click. We will always be there because we have a soul: you create situations, you can tell an experience and that is wonderful. What also has a lot of magic is not knowing the song that goes next. They are constantly surprising you, with a playlist You know the order.
P. What do you think about the presence of music in other types of radios, on television and other media?
R. They should be regulated, as was being done, Copyright. If you are on TV and put a song by David Guetta, then you get the rights for having sounded, but we can all use it. Another thing is in some political issue, but in an entertainment program, music has to be.
P. Have you been asked to click for a political party?
R. No. I have done many events in which the City Council was involved, but I do not want to know what political party it is because I do not want to be conditioned, I want the event to go well. I have never become involved and I appreciate it.
(tagsToTranslate) Óscar martínez (t) dj (t) los40 (t) memory (t) summer (t) slowly (t) final (t) power (t) speaker (t) defender (t) soul (t) radio (t) musical (t) digital (t) platform



Source link