Óscar, Esther López's friend, testifies again for the second time in 24 hours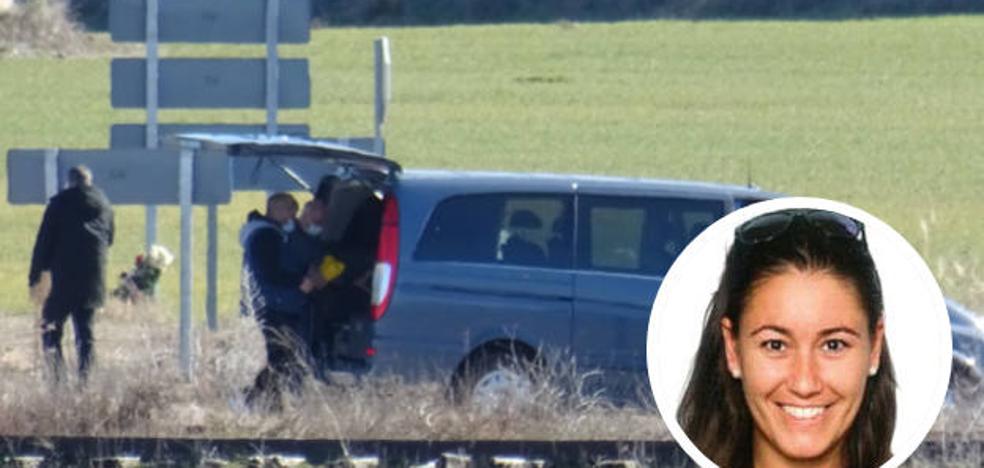 The suspect has appeared again before the agents, in the presence of his lawyer, to explain his movements on the night of the disappearance
Óscar SM, the last person who saw Esther López alive, in theory, the night of her disappearance, on an increasingly distant January 13, has appeared again this Thursday morning at the Civil Guard Command with reason for a second complementary diligence to the one that led him to give a statement the day before.
His statement on this occasion, apparently again in the presence of his lawyer, occurred in the morning and was brief, as confirmed by sources in the investigation, which continues under the strict secrecy of the summary imposed by the investigating judge and of which scattered details are becoming known that now seem to point to the friend of Traspinedo's neighbor as a possible main suspect around the circumstances, still unclarified, that surrounded his death that morning.
So the victim's friend appeared for the second time in 24 hours before the agents after giving a statement for hours on Wednesday afternoon, on the same day that the investigators intervened his vehicle again, a Volkswagen T-Roc , to be examined again (he was already inspected at the beginning of the investigation) after evidence was found that could link him to the facts.
Óscar SM maintained from the beginning that he was with Esther that morning and defended that he left her at dawn near the intersection of La Maña, next to the Soria highway, when she asked her to do so to continue partying.
The also neighbor of Traspinedo, now a refugee in another family home in the capital, appears since the beginning of the investigation in the list of three suspects, two of whom, including himself, Óscar and Carlos, were the ones who were in the hours prior to the disappearance with Esther López. The third suspect, and the only one detained to date, was Ramón García, another resident of the municipality to whom the judge still maintains some preventive measures to prevent him from leaving the country.