Oscar 2020: Sweet fight against capital | Culture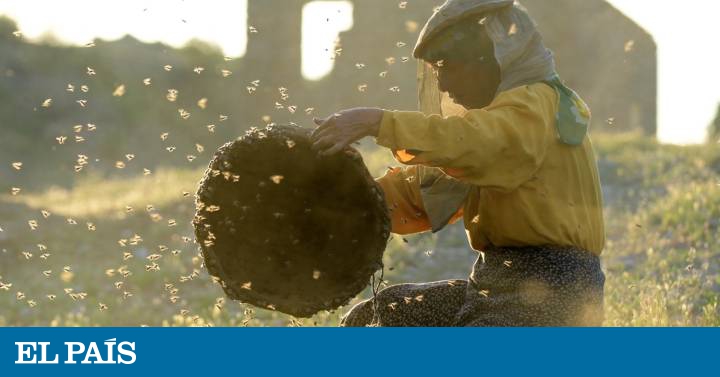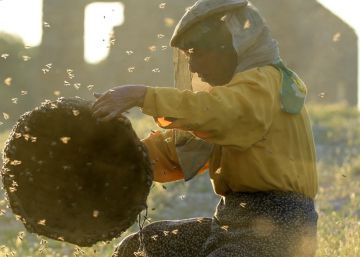 It has been a life that Hatice Muratova knows bees. They are his passion, his work. And, also, its only neighbors. Isolated in the mountains of Macedonia, kilometers away from humanity, the woman resists with her elderly mother and with the just: a little house, a hot plate, a few words from time to time, silence. There is no one left in Bekirlija, an inhospitable wasteland without electricity or running water. And yet, under this unforgiving land, a very sweet treasure is hidden. To find it, just pick up the right stones. Muratova knows it, since he often visits the hidden hives. And he renews, day after day, his pact with insects: of all the honey they produce, only half is taken; the rest leaves its rightful owners. And that in the capital market, Skopje, would pay a fortune for that creamy gold. But she doesn't understand capitalism: she prefers it that way, it seems more fair.
Maybe, tomorrow Sunday, Muratova will take the opportunity to explain it to the divos that will surround her. Because, from a remote town once anchored, his lesson has reached the Oscars. And, incidentally, has given another teaching to the gala: Honeyland, the film that stars, is the first documentary nominated both in its category and in the best international film. You will probably lose in both —front Pain and gloryby Pedro Almodóvar, Parasites, from Bong Joon-ho, or American Factory, produced by the Obama— but at least you can leave your mark. Flag a sustainable coexistence, which is dying in the process of extinction; and defend another world, and another cinema.
"We discovered Hatice's honey rule during the first week of filming and we knew immediately that we had a message, and a theme. We lacked a narrative structure and a conflict, "explains Ljubomir Stefanov, co-director of Honeyland together with Tamara Kotevska. The film was born as a commission: the Macedonian Nature Conservation Project wanted a short film on biodiversity and the two filmmakers went to look for it in the country. They ended up like this in the beautiful and frightening solitude of Bekirlija, where the encounter with Muratova revolutionized their plans. She confessed to various media that, three days earlier, she had asked Allah to send someone to solve her problems and alleviate her austere existence. Hence the arrival of the directors will be providential for everyone. The beekeeper found hope; and they found his movie. So they started following her and filming her wherever she went. When, six months later, a chaotic family of Turkish nomads moved nearby, nothing was missing: the conflict had arrived.
Because Hussein Sam also wanted to work with the bees, but at another rate: along with his wife, he had to keep seven children. As much as Muratova insisted that such a productive eagerness would destroy his fragile balance, man needed more and more honey. Two people collided, and two models. "At first the family remained very distant from us," Kotevska recalls. But little by little, especially through the kids, they earned their trust. And, for three years, they became part of their daily lives. "Our budget was minimal. Two filmmakers, two cinematographers and a car, "says Stefanov. Every so often, they drove down a hard road, walked to the lost village and there they planted their tents. They spent three or four days, trying to mix with the environment and disappear behind their cameras. Maybe that's why in Honeyland there do not seem to exist filters, as if life itself paraded on the screen.
In reality, the directors would not have been able to participate much either: with his mother and his neighbors, Muratova was speaking in Ottoman Turkish, an ancient dialect also a legacy of other times. "We discussed what language they should speak for the film, but it was better that they find it spontaneous. Although, in the end, all the obstacles of this shoot ended up being advantages ", confesses Kotevska. Condemned to verbal misunderstanding, the directors trusted their visual instinct: they recorded what didn't need words to be understood. And, before an initial jam in the assembly phase, they insisted: to summarize 400 hours of material in 90 minutes, they created a narrative line and chose the images that told that story. Only later they also got a translation and discovered what their characters were saying. They modified some sequences, but "90% of the structure remained," explains Kotevska.
Of course, the bet has convinced everyone. It was released between applause and awards in Sundance, and repeated in DocsBarcelona. A. O. Scott, famous critic of The New York Times, he chose it as the best film of 2019. And then came the double nomination, unpublished for a documentary. "It can give value and motivation to creators who try to do something different. All narrative forms grow old and we must look for other ways, "says Kotevska. Although perhaps the best result of the film was to get a new house for Muratova: his simple life continues in the village of Dorfullu. Away from the bees, but also from isolation. The closest human being, now, lives in the house next door.