Osasuna rescues an agonizing point against Sevilla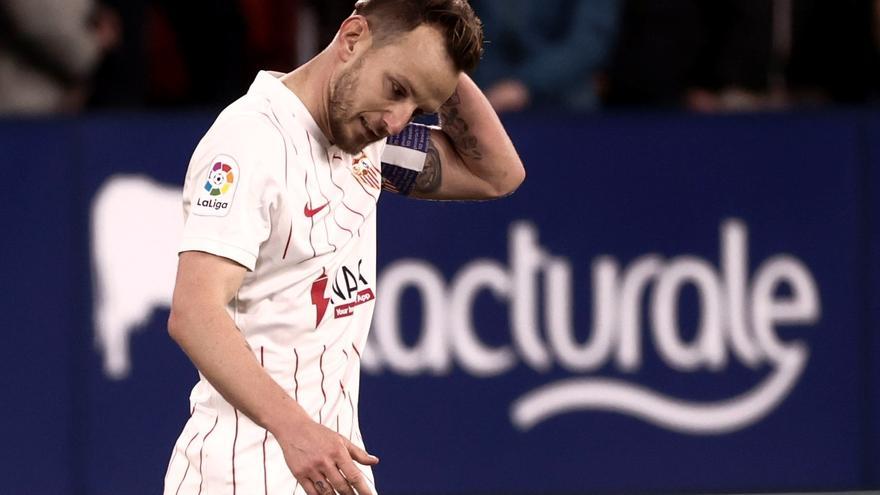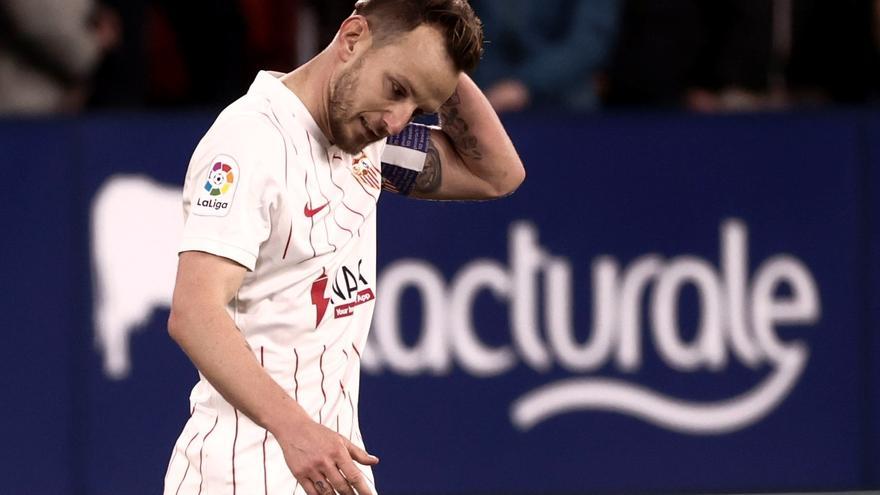 The entity of the team that Osasuna faced did not seem to matter to the Navarrese, since from minute one they went out to the opposite field put pressure on Sevilla to drown the great ball out that Lopetegui's men usually display with high-quality players.
The high pace of play was the only guideline for much of the first half. The people of Seville played and played without finding Martial's speed in space. For his part, Javi Martínez was the footballer who gave the rojillos calm when the match required it.
Moncayola made a powerful shot that was about to go in, but a great intervention by Bono prevented the 1-0. Minutes later, the Argentine Chimy Ávila beat the Brazilian Diego Carlos in a race to send the ball over the three posts.
Ramalho, who enjoyed his first minutes this season in the League, was not out of place on the right side to replace Nacho Vidal, who was absent due to an accumulation of yellow cards. Both teams retired to locker rooms, where the coaches surely encouraged their team to step forward.
15 minutes into the second half, En-Nesyri missed a luxury opportunity. Jordán put in a cross that the Moroccan striker surprisingly finished with his thigh. I forgive the number 15 on a somewhat messy date.
The party began to break up and people came up. Lopetegui, aware of not losing Real Madrid's trail, brought out Munir and Rafa Mir with a quarter of an hour to go. Kike García replaced Budimir to fight it all with Diego Carlos, Kounde and Rekik as markers, almost nothing.
The defensive system devised by Arrasate drowned a Sevilla incapable of hurting its rivalsomething unusual in a team that usually dominates its crashes with ease.
The final arreón of Sevilla was about to get its reward. Pizarro Gómez reviewed Manu Sánchez's possible penalty on Kounde, something that finally ended up happening. Captain Rakitic picked up the ball, placed it on the pitch and shot, but a very successful Sergio Herrera lifted his fans from their seats with his save as if it were a goal.
Finally, the end was reached with a victory-flavoured draw for Tajonar's team that stopped the Andalusian team from advancing in their fight to chase Real Madrid.
Data sheet:
0 – Osasuna: Sergio Herrera; Ramalho, David García, Juan Cruz (Unai García, d. 82), Manu Sánchez; Torro; Chimy Ávila (Iker Benito, m. 74), Moncayola, Javi Martínez (Íñigo Pérez, m. 74), Rubén García (Cote, m. 66); Budimir (Kike García, d. 66).
0 – Seville: Bond; Montiel (Tecatito, m. 5), Diego Carlos, Rekik, Acuña; Jordán, Gudlej (Koundé, m. 58), Rakitic, Torres (Papu, m. 58); Martial (Munir, d. 76), En-Nesyri (Rafa Mir, d. 76).
Referee: Pizarro Gómez (Madrid Committee), assisted by Garrido Romero and Massó Granado. The referee showed Manu Sánchez a yellow card from Osasuna. On the part of Sevilla he admonished Gudlej with a yellow card.
Incidents: match corresponding to the twenty-third day of LaLiga Santander played at the El Sadar stadium before 17,635 spectators. Before the meeting, José María Iglesias Echeverría, a historic employee of the Navarrese club, observed a minute of silence.