Osasuna lowers the smoke to Villarreal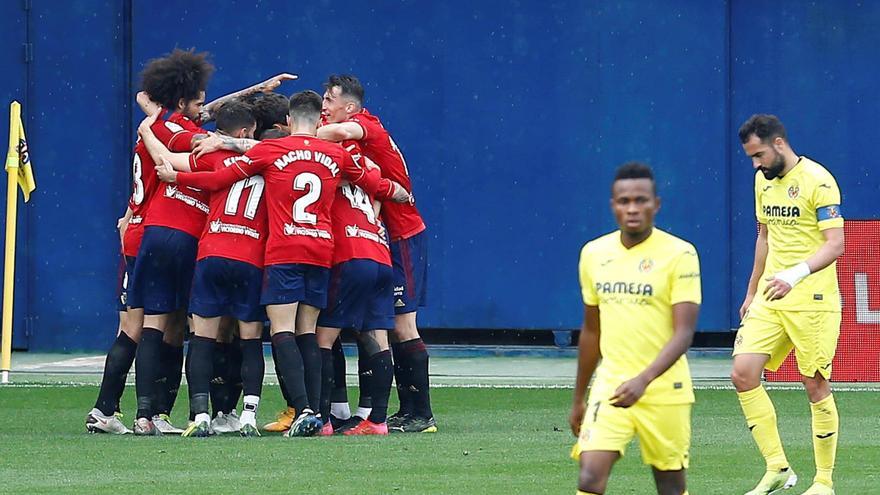 The Osasuna was imposed on his visit to La Cerámica by 1-2 and ended the streak of a Villarreal who counted his last six games by victories, also adding three points that give him a serious margin in his fight for permanence.
Unai Emery decided to give some of his heavyweights a break. like Gerard, Pau Torres, Pedraza or Manu Trigueros, thinking about the return of the quarterfinals of the Europa League, but the rotations were not enough to beat a Osasuna very well planted, that when it was worse in the second half, he was able to hit a stunned Villarreal twice.
Osasuna exhibited in La Cerámica the defensive strength of the last days, with a very advanced pressure that reduced the fluidity of the creative line of Castellón, which despite clearly dominating in several phases was not able to generate much danger and the few times who succeeded, he ran into goalkeeper Sergio Herrera.
The Pamplonica team did not give up the attack although Budimir found himself very alone in attack and hardly disturbed Sergio Asenjo.
Unai had no choice at halftime but to seek the reaction of his team with the entry of Gerard and Pedraza and the impact on the international forward's game was immediate. The Osasuna began to pass through serious trouble to keep his goal unbeaten and when it seemed that Villarreal's goal was about to fall, a great volley from the front of Moncayola changed the guide of the game by going up 0-1.
Villarreal's reaction was immediate. Again Gerard. A center of his to enable Paco Alcácer ended in own goal by David García. It seemed that the yellow box was again guiding the game on the path that could lead to victory, when again he was surprised. This time a Budimir's header from a corner kick returned the advantage to the Navarrese.
With a quarter of an hour ahead, Villarreal turned in search of the tying goal and was able to achieve it in the extension time but two decisive interventions by Sergio Herrera shot by Moi Gómez and Manu Trigueros sealed the victory in Pamplona.
Data sheet
1. Villarreal: Asenjo; Mario, Albiol (Trigueros, m.78), Funes Mori, Jaume Costa (Pedraza, m.45); Foyth, Parejo, Rubén Peña (Gerard. M.45); Yeremy (Chukwueze, m.58), Alcácer (Fer Niño, m.78) and Moi Gómez.
2. Osasuna: Sergio Herrera; Nacho Vidal, Aridane, David García, Juan Cruz (Manu Sánchez, m.61); Kike Barja, (Torres, m.76) Moncayola, Darko, Javi Martínez (Torró, m.58), Rubén García (Oier, m.76) and Budimir (Calleri, m.76)
Goals: 0-1, m.64. Moncayola. 1-1, m.69. David García, on his own doorstep. 1-2, m.74: Budimir.
Referee: Munuera Montero (C. Andaluz). No reprimands.
Incidents: Match corresponding to the thirtieth day of the League played at the La Cerámica stadium without spectators.