Osasuna gains momentum at the expense of a weak Granada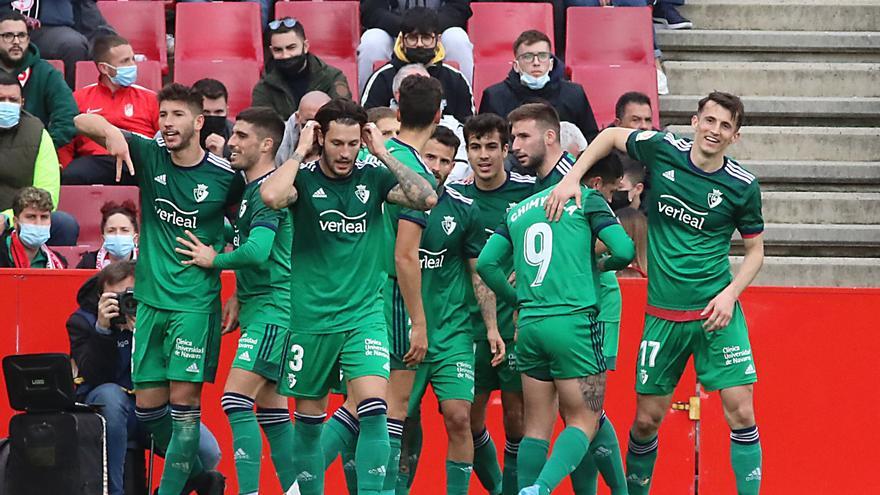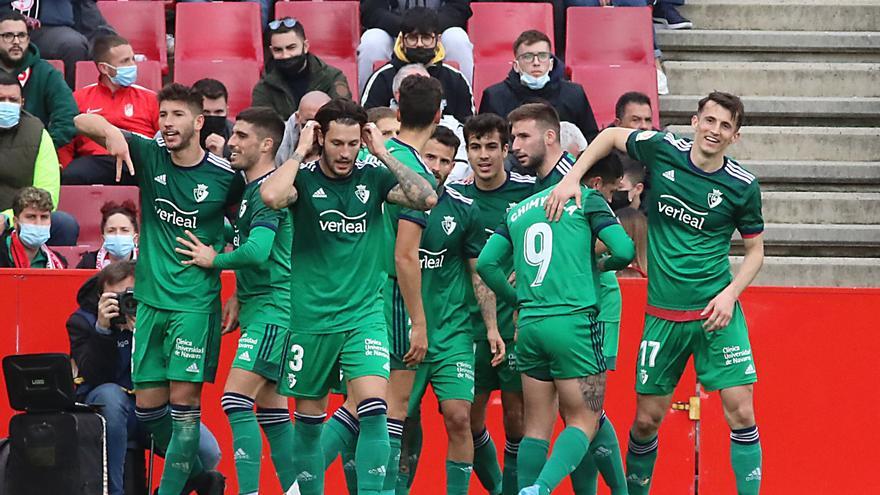 a remarkable Osasuna met again with the victory away from home in LaLiga Santander seven starts after winning this Sunday at the Nuevo Los Cármenes Stadium by 0-2 to a lazy grenade, that link four days in a row without winning and continues to lose positions in the ranking.
After a first half of greater visitor dominance and few scoring chances, Osasuna took the lead in the 64th minute with a goal from David Garcia in a corner kick and sentenced the duel Kike Garcia in the 89th minute.
The red team clearly dominated the match in the initial 25 minutes, forcing even the local coach Robert Moreno to vary his drawing to balance the clash, something that the rojiblancos achieved with the passing of the minutes after putting Álex Collado to play more inside.
Before a quarter of an hour Osasuna was able to get ahead with two good occasions by Jon Moncayola, one in which he shot poorly despite being in a clear position to score and another in which he did score, although the Aragonese Jaime Latre annulled the goal due to a previous offside, very fair, by the Croatian Before Budimir.
The Balkan attacker was also able to overtake his own in a measured within Rubén García that he did not finish off by centimeters.
The only, although very clear, occasion for Granada in the first half was in his boots Antonio Puertas, who was not able to beat a Sergio Herrera in heads-up who cleared the ball with his head.
The locals also had a goal disallowed for offside, in this very clear case, by Germán Sánchez before Colombian Luis Suárez sent the ball into the net.
Osasuna started the second half better again and again they were the rojillos who were close to scoring with a header from Budimir at the hands of the Portuguese Luis Maximiano.
The Serbian Darko Brasanac also forgave shortly after, while in the opposite area Juan Cruz was providential to avoid Antonio Puertas' goal on Granada's only chance in the second half.
A set piece made it 0-1 for an insistent Osasuna, who went ahead in the 64th minute with a sensational header by David García in a corner kick taken by Rubén García.
There was no reaction from Granada and yes a clear option for the 0-2 of the Argentine Luis Ezequiel 'Chimy' Ávila, who signed a great individual action that could not be crowned with the goal when Maximiano avoided it.
The Portuguese goalkeeper supported a local team without spark and without ideas in the game with another good save, in this case against Kike García shortly before Lucas Torró and Kike García himself did not finish a couple of visiting counterattacks well either.
In the next one they did not forgive the visitors, who They finished the clash in the 89th minute with a goal from Kike García, who clinched a good play between Darko and Nacho Vidal, who acted as assistant in the 0-2, to an empty goal.
Data sheet:
0 - Grenada: Maximiam; Víctor Díaz (Quini, m.71), Germán, Raúl Torrente, Escudero (Bacca, m.81); Montoro (Machís, m.71), Luis Milla, Antonio Puertas, Álex Collado (Gonalons, m.46); Luis Suarez and Jorge Molina.
2 - Osasuna: Sergio Herrera; Nacho Vidal, David Garcia, Juan Cruz, Manu Sanchez; Torró (Oier, m.87), Darko, Moncayola, Rubén García (Kike Barja, m.94); Chimy Ávila (Javi Martínez, m.75) and Budimir (Kike García, m.75).
Goals: 0-1, m.64: David Garcia. 0-2, m.89: Kike Garcia.
Referee: Jaime Latre (C. Aragons). He showed yellow card to visitors Nacho Vidal (m.26) and Darko (m.66).
Incidents: Match corresponding to matchday 22 of LaLiga Santander played at the Nuevo Los Cármenes Stadium before 12,475 spectators, complying with the current regulations in force due to the sixth wave of coronavirus, which only allows 75 percent of the facility's capacity. Before kick-off, a minute of silence was observed for the recent deaths of Paco Gento, former coach of Granada, and Jacob Azafrani 'Jaco', former player of the Nasrid team.