Orlando Britto Jinorio will continue for another five years in charge of the artistic direction of CAAM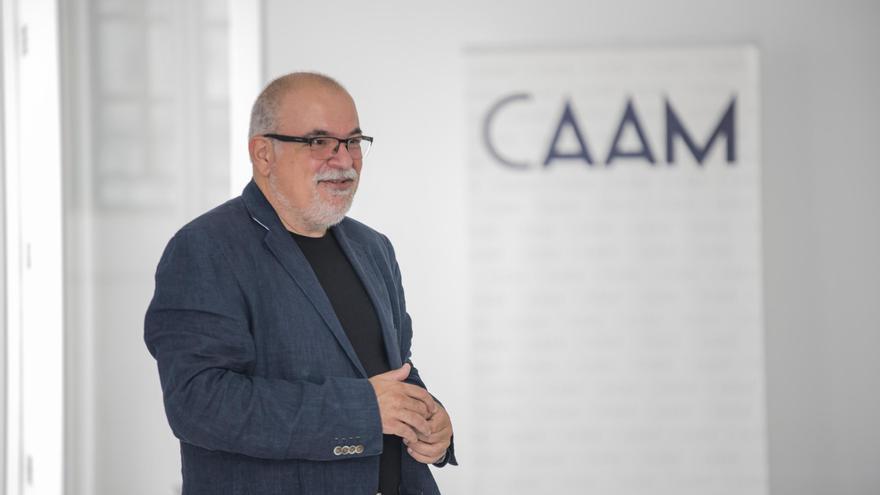 Orlando Britto Jinorio will continue for another five years at the helm of the artistic direction of the Atlantic Center of Modern Art (CAAM). This has been decided by the Minister of Culture of the Cabildo of Gran Canaria and president of this art center, Guacimara Medina, who today endorsed the extension of her contract as head of this cultural institution. It should be recalled that the CAAM board of directors unanimously approved, in February 2015, the appointment of Britto Jinorio after the decision, also unanimous, of the selection committee of the candidatures presented to occupy this position.
Orlando Britto Jinorio (Las Palmas de Gran Canaria, 1963) is a historian, art critic, independent curator of exhibitions and cultural manager. He has a professional career of more than 30 years in the management of contemporary art spaces, curators and organization and management of international contemporary art events.
After residing in Santander for the last two decades, Britto Jinorio's return to Gran Canaria in 2016 represented his professional return to CAAM, an institution where he worked from 1989 to 1998 as a conservator, chief conservator and, finally, as deputy director.
From 2001 to 2007 he directed Espacio C, an international and interdisciplinary space for contemporary art, in Cantabria. Since 1995 he has collaborated in different international biennials of contemporary art in the Caribbean and Latin America (Havana, Cuenca, Honduras, Santo Domingo, Aruba), Africa (Dakar, Bamako, Luanda, Alejandría) and in Europe (Uppsala, Cerveira). He has directed and curated numerous international projects. He has been a contributor to the magazines Pencil, Heterogenesis or in the Spanish edition of the magazine Third Text.
His interests and lines of professional action have been focused on generating meeting points and exchanges between local, national and international creators, with permanent work on contemporary creation in the Canary Islands, Latin America, the Caribbean and Africa.