Orders to German factories unexpectedly fall 1.3% in November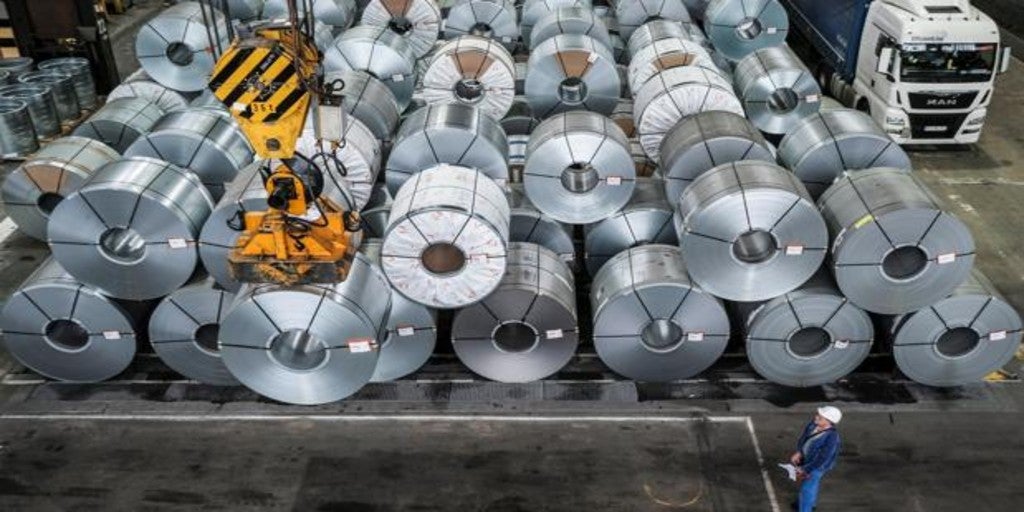 Berlin correspondent
Updated:
save

The factory order data in Germany has fallen unexpectedly in November, which shows that Europe's largest economy, which has avoided hair by closing 2019 and a technical recession, is still struggling to overcome its industrial crisis. Specific, Orders have fallen 1.3%, the biggest decline since July and contradicting analyst estimates of 0.2% and up to 0.3%. The fall was mainly due to bulk orders and a lower demand for investment goods abroad, while consumer products stagnated.
The sector in which cooling is most visible is the car industry. The Automobile Industry Association (VDA) has just reported that the production and export of vehicles fell last year because of the weak international demand. Germany produced 4.7 million vehicles (a contraction of 9% compared to 2018) and exported 3.5 million (13% less). The German automotive industry has been producing continuously more than five million units annually since 1997. The 2019 production breaks that highly symbolic floor and marks a negative trend.
The European locomotive closed the third quarter of 2019 with a stark GDP growth of 0.1%. The annual inflation rate stood at 1.5% in December, four tenths above the November price increase, according to the preliminary data published by the Federal Statistical Office (Destatis). In the last month of 2019, the price of energy fell one tenth compared to December 2018, while food prices increased by 2.1% year-on-year. For its part, services rose 1.8% annually. German inflation reached an average of 1.4% at the end of 2019, 1.5% harmonized, a percentage that is not easily answered with such stagnant growth.
The Bundesbank has placed this Monday 2,051 million euros in bonds with a maturity of six months with an average interest of -0.61%. With a coverage ratio of 1.5, it ended up with an average interest of -0.6156%, compared to -0.6350% of the similar auction held at the beginning of December, the operation shows that investor confidence in The German state remains very high, but its industry faces two serious problems that are fluctuations in demand and the lack of skilled workers.
The imbalances begin to proliferate in a labor market for decades stable and adapted to the needs of the economy. The Federal Employment Agency (BA), based in Nuremberg, reports that the BAX employment index, an indicator prepared by the entity on the demand for labor in the country, fell five points in December, to 223, compared to the previous month. While the fall in demand for labor It is mainly felt in the transport and logistics sector, industry, commerce, temporary employment and hospitality, in sectors that do not depend directly on the economic situation, such as public administration, social services, health care and Education, new employees continue to be sought.