Orcel sued Santander and claims 102 million, double what it cost the bank his signing | Economy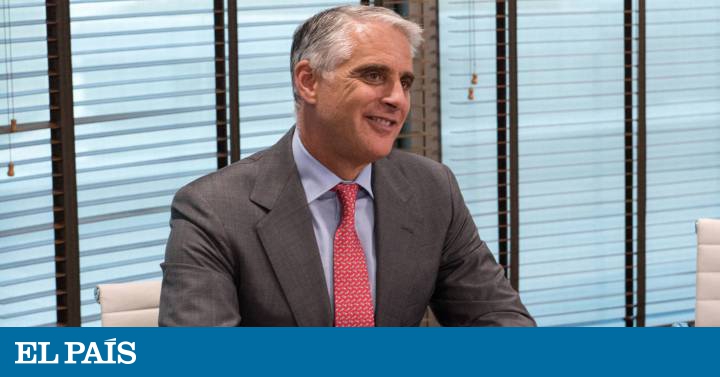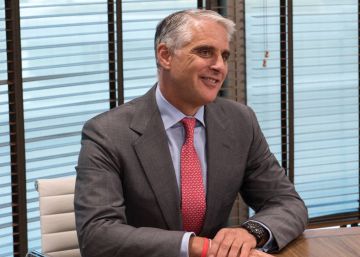 The situation is complicated for Santander because the judicial route on the Orcel case is opened. The demand of the high executive is not a surprising movement, since it raised the question in some interview in press; But market sources point out that the bank had opened a line to negotiate. Now, with the lawsuit filed, if this negotiation channel is not broken, at least it has become very rarefied. Santander has until the end of July to present its arguments to the court.
It all started almost a year ago, when Santander announced the signing of Orcel as CEO in September 2018, but never proceeded with his appointment and that is why he has sued him, according to the report published on Wednesday. The confidential. In January, he announced that he was giving up his contract because of the "unacceptable" cost of compensating him for the bonus that the banker was going to stop receiving at UBS when he went to the Spanish bank. There was talk that the deferred revenue to which Orcel of UBS was entitled amounted to 50 million. The Swiss bank considered Santander a competitor and refused to pay them, as expected by the entity chaired by Ana Botín.
Days after the rejection of the Santander it transpired the intention of Orcel to sue the bank; He pointed out that the contractual offer he had received would be his main asset in the demand. After finding difficulties to represent him some of the largest Spanish firms, Orcel ended up hiring to the Law Firm of Carlos Remón to study possible legal actions.
Orcel has now formalized his lawsuit in a court of law. The financier asks that his signing as CEO be respected (something unfeasible because José Antonio Álvarez has already been confirmed in this position). Failing this, he claims that he is compensated for damages due to the situation in which he has remained before the market, as well as to compensate him for the salary he has failed to collect in UBS.
The 102 million exceed all that he expected to receive from the contract with the bank for his duties as CEO during the period of his appointment. The process is plagued with unknowns, among them if Orcel has collected the deferred salary of UBS, which is logical since it does not work for any competing entity.
According to Bloomberg, Orcel is considering starting a small investment bank in London and has held informal talks with other entities to work in the future.
(tagsToTranslate) orcel (t) sue (t) santander (t) claim (t) 102 million (t) double (t) cost (t) bank (t) sign (t) indemnification (t) multimillionaire (t) multimillionaire (t) have (t) be (t) contract



Source link