Orcel only accepts "compensation" for his frustrated signing of Santander before the judge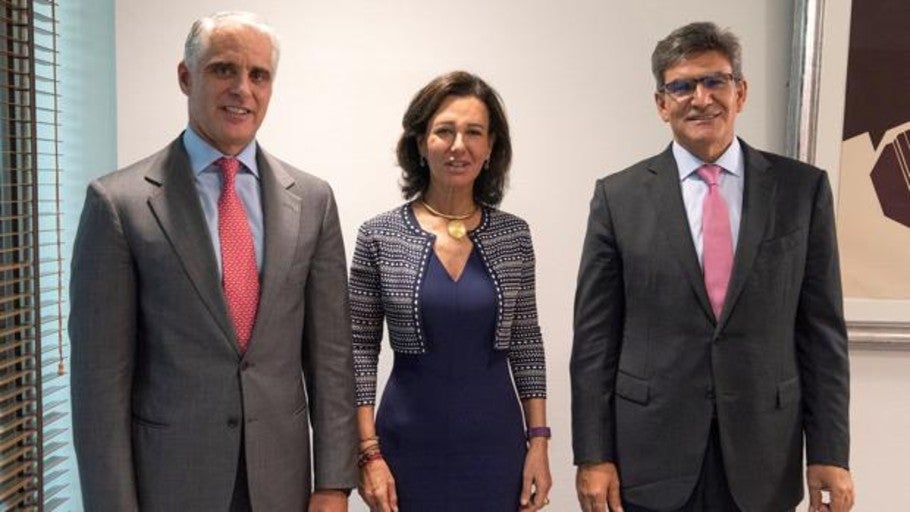 MadridUpdated:
Andrea Orcel goes for everyone. The consequences of his signing frustrated by Banco Santander wants it to end in court yes or yes. In its lawsuit, the Italian financier from UBS claims the Spanish entity a little more than one hundred million euros in terms of loss of assets and reputational damage for his failed signing as CEO in September last year. And that is why he has hired De Carlos Remón, a law firm specializing in the development of complex legal strategies, designed to avoid or restore a legal-property loss.
Legal sources consulted by ABC explain that Orcel has never stated that its true intention is to obtain substantial compensation – "an amount, in any case, exaggerated," say the sources -, which is not their priority, since during negotiations to arrive to an agreement it was not possible to propose a firm proposal between both parties, with also very distant positions.
Sources close to the banker explained to this newspaper that it is not a money problem, that Orcel was not hired because «two people very close to Botín -Javier Monzón and Jaime Castellanos- warn him that the banker would not settle for being CEO who was actually the candidate for the presidency of the shareholder funds ».
Orcel, who does not want to hear about the famous legal saying of "better a good agreement than a lawsuit," says he was made a firm offer and therefore left his position at UBS. To do this, he will present to the judge said document that accredits him and several crossed emails and several recordings with the president of the Cantabrian bank, Ana Botín.
Letter-offer before the judge
Sources close to the process suggest that Santander's defense is focused on the fact that the September offer-letter is not a binding contract. Not surprisingly, Santander has been rushing the deadlines to send the answer and opposition letter to the lawsuit filed by the Italian banker. From the entity they have responded that the letter-offer received by the Italian "is not the contract required by law" nor was his appointment effective because he had not been voted on at the shareholders meeting, among other requirements. He also describes as "a practice of dubious ethical and moral quality" that recorded without consent his conversations with high positions of the entity, which he has assured they learned about the Italian's demand.
Regarding whether these recordings could be dismissed or not by the judge, the same legal sources explain that, in principle, they can legally be taken into account, as long as they had a clear purpose with the litigation, "although it depends on the judge in question."