Orange TV and Prensa Ibérica premiere 'Caminos de la Música', the first documentary series on classical music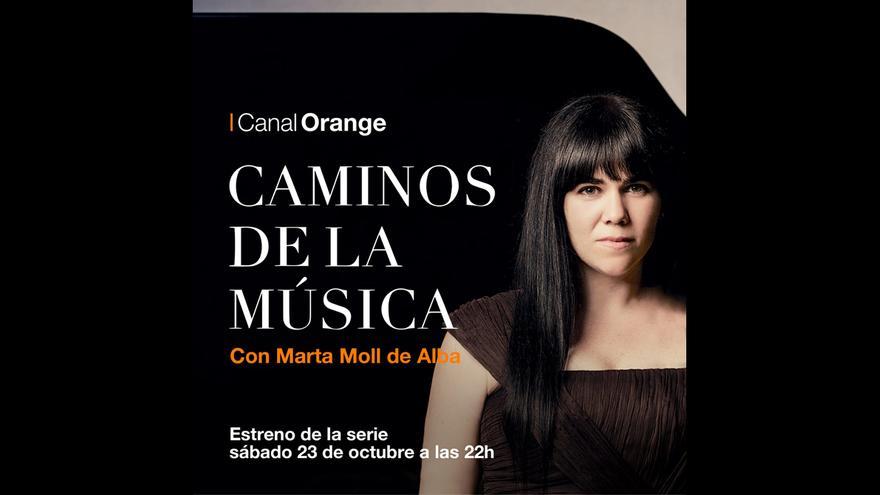 'Paths of Music' it is a musical journey that goes through different cities in which Spanish talent is revealed with the participation of the best musicians, composers and orchestras of our country, in addition to visiting the impressive temples of music in Spain. Your mission is bring music closer to the general public, a commitment to culture and education. Marta Moll de Alba, creator and screenwriter of 'Caminos de la Música' points out that "nur culture is what really makes us unique and what unites us as a society. In the series we show the values ​​of music, so united to the essence of the human being ".
Prensa Ibérica Audiovisual has reached an agreement with the telecommunications operator Orange for the production of this documentary genre series to be broadcast exclusively through Orange TV. The series premiere will be this Saturday, October 23 in prime time. Aware of the growing interest of the audience for this audiovisual genre, both companies seal an alliance that strengthens their commitment to this type of content.
"We are currently working on various productions in an ecosystem in which audiovisual consumption has experienced unprecedented growth, we prioritize quality and respond to the interest of viewers. Go hand in hand with Orange TV as a reference platform is a guarantee ", he assures Adrián Ivorra, general audiovisual director of Prensa Ibérica and executive producer of the series 'Caminos de la Música'. For its part, Ignacio García-Legaz director of Orange TV considers that "this agreement contributes to positioning Orange TV as one of the most complete audiovisual content platforms distinguished by the great quality and variety of its offer. In this sense, the agreement with Prensa Ibérica Audiovisual is a guarantee of success".
Two chapters will be broadcast at the premiere of the series. He begins his journey in the city of Barcelona And he does it for everything big, visiting one of the most emblematic places in the city of Barcelona: the Palau de la Música Catalana. There, the program is received by its director, Joan Oller; there will be a dialogue with the violagambist and conductor Jordi Savall, and the cameras also enter the archive of Alicia de Larrocha, one of the most important pianists of the 20th century.
In the chapter of Madrid from 'Caminos de la Música' takes a trip back in time to the time of Goya and Boccherini. At the Real Academia de Bellas Artes de San Fernando, the oldest artistic institution in Spain, there will be a meeting with its director Tomás Marco, a relevant composer, and the art historian Javier Blas Benito; At the Cerralbo Museum there will be a dialogue with the Quiroga Quartet and the program will delve into a luthier workshop led by the luthier Jorge Pozas, who has one of the most important collections of 18th century instruments in Europe.
With two million readers on paper (EGM) and more than 230,000 copies per day (OJD), it is the leader in audience and diffusion in various autonomies and it has a growing positioning in digital media. On the Internet, the group's publications reach 27.5 million unique visitors and exceed 575 million page views per month (Comscore). Iberian Press
Orange TV is the television platform of the telecommunications operator Orange, whose wide and varied offer of audiovisual content currently enjoys 681,000 subscribers in Spain, while Prensa Ibérica is the leading publishing group for regional information in Spain, with 25 printed and digital newspapers in twelve autonomous communities, various magazines television channels and also produces, through various production companies, programs for various regional televisions.