'Or that burns', a world devastated by fire | Culture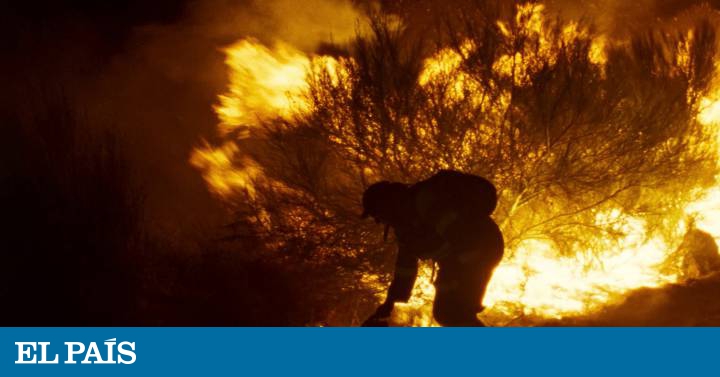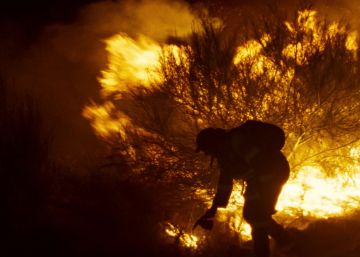 In Argentina Almost 170,000 Galicians live. Many are children and grandchildren of immigrants born in that Spanish community who crossed the Atlantic last century in search of opportunities. Argentina's successive crises have pushed thousands to do the opposite way, which has contributed to a symbiotic relationship between Argentines and Galicians on both sides of the ocean. Or that burns, the last film by Oliver Laxe, opened on Sunday the screenings of the international competition of the Mar del Plata Film Festival. It is shot in a rural village of Lugo, but 10,500 kilometers to the south it is also possible to recognize that world devoured by the flames.
"I felt a very close emotional closeness with what happens in our mountain, universalizes a story that happens everywhere," says a viewer in the post-screening conference with the film's co-writer, Santiago Fillol, and the protagonist, Amador Arias Others agree and cite the Galician language, the unbreakable bond between mother and son and the nostalgia that is breathed in the tape as other points in common.
Fillol, an Argentine resident in Galicia, says that Laxe works from images. They are very powerful those that begin their third work, prize of the jury in the section A certain look in Cannes. In the middle of a spooky night, the trees of a Galician forest fall like a domino by the force exerted by a machine.
To this world in retreat, so mistreated by the human being, Amador returns after leaving prison for a pyromaniac. All eyes judge him, except that of his dog and the veterinarian, who, having never seen him before, confuses him with a migrant who has just returned to town.
"The arsonists are marked for life, they have to go. There is a war, in August there are fires every day and 170 million euros are allocated per year. It is something I remember for a lifetime, see fire, fire, fire" , says Arias when comparing fiction with Galician reality. His work as a forest guard, during which he persecuted those responsible for the summer fires, allowed him to build that marginal character for his big screen debut.
Nor Benedicta Sánchez, at 84, had worked before as an actress, but she had had a life that was not very consistent with the script of the majority of women of her time. During the Franco dictatorship he was exiled to Brazil and there he became a photographer and vegan. He was a mountaineer, traveled all over the world and prefers to sleep on the floor than in bed.
"If they cause suffering it is because they suffer," Benedicta tells Amador on the screen. He talks about eucalyptus, considered a plague and the root of the fire problem, but he could also refer to his son, another sufferer who causes suffering.
The flames of that world that is extinguished also refer to those that swept millions of hectares in the Amazon this year and those of a convulsed planet. "This is a film of pain, of love, of the speed with which we destroy everything," describes Arias.