Operation Triunfo: 'OT 2020': The house on the roof | TV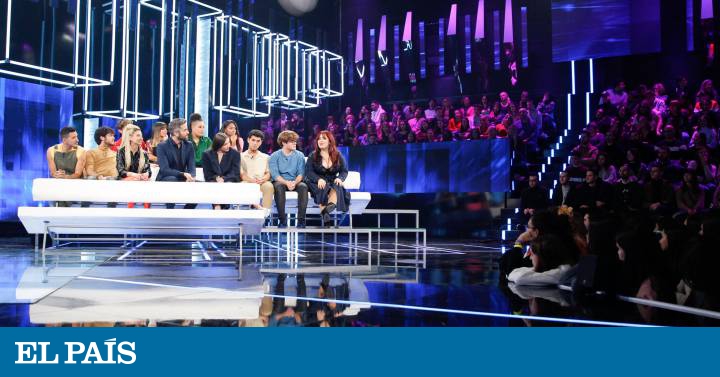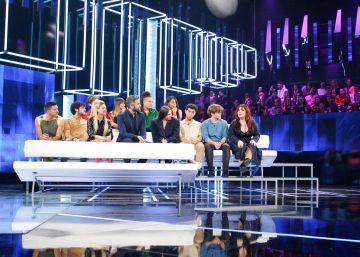 The success of Triumph operation It has worked so far in cycles of three: a first edition elevated to sociocultural phenomenon (2001, 2005, 2017), followed by a moderate success that pays more attention to extramusical factors (the 2002 conspiracy theories, Risto Mejide in 2006, apathy of the contestants in 2018) and a third in which no one can hide their exhaustion: neither the organization, nor the format, nor the public. That is why the edition that started last night knows that, as the third of its cycle, it will cost less to start walking than to its ten predecessors (it was the gala 0 more solvent at a technical level, tone and rhythm presenting the contestants) , but it will be harder than any to fly high. First of all, yes, part with the advantage of seeing OT It's always like visiting the family: if it goes well it reminds you of the happiness of the past and if it goes wrong at least you can discuss it with friends.
The mission of gala 0 of OT 2020 It was to guarantee the same as always but to show that "emotion", "risk" and "surprises" are not just words that the presenter and the jury repeated without stopping. If Nina is the mother of OTJavier Llanos (director of Cadena 100 and intermittent jury from the first edition) is his uncle who always sees the glass half full: he is there to perpetuate the fallacy that the program creates musical stars in the real world. OT He has always been afraid of being nothing more (and nothing less) than a reality show, so it is covered with values ​​such as illusion, sacrifice and companionship but does not settle for transmitting them. He wants to verbalize them and show off them. That is why the philosopher Gustavo Bueno once defined the program as "the television adaptation of the opposition system".
In this family Roberto Leal is the cousin who best likes everyone. Last night he welcomed us to his house, baffling the new decoration: "This sofa is good, huh? That we have spent the money ". It never hurts that citizens know where their taxes go. Loyal just followed the script because his role as the most important piece of OT requires that no one realize that he is and because he never seems to be reciting a script. Only one blow was allowed when Jesus, one of the three Andalusians with curly hair that the program has named as funny officers, asked for a tariro-tariro to show his commemorative tattoo (the 18 contestants have tattooed "-ivo" in reference to their war cry: "alive, alive, alive, collective hug") and the presenter warned him that nothing to unbutton his pants. Because every time in OT noble parts are mentioned (Cristian Castro recommending not to ejaculate before singing, Risto Mejide valuing that Lorena was like a dildo "perfect in execution, cold in feeling", María's boyfriend assuring that what she missed most about her was "Her ass") the popular joke chases its protagonists forever.
Although to joke in bad taste, the methods to inform the participants of the castings that they would not enter the contest: some made them read a text aloud that tells them that they are eliminated, others put a video of their own family giving them the bad news and one told Alex Ubago smiling. The choice of Ubago as a destroyer of dreams seems random (why not Monica Naranjo, who probably considers that giving bad news rejuvenates?), Unless it is taken as a moral of the Spanish music industry: Ubago would have participated in OT1 to give a master class, bring the contestants into ecstasy and sing a group song with them but 18 years later he only appears as a messenger of failure.
None of the 18 contestants are old enough to remember the phenomenon that was Ubago (or to know who Natalia Jiménez is probably), but to take the lesson learned: overwhelming security on stage, endearing insecurity outside it. Most are aware of the story they contribute to the program. Eli defined himself as "physically or musically non-canonical," Adri repeated that he left his job as a sailor to enter OT, Nick (who defined himself as "DJ and showman") boasted of his host family and Javy (the second Andalusian with curly hair) asked for the vote of the audience because he can "contribute a lot of joking". The jury touches each story: Portu proposes to Javy to discover if he is more a fan of Sabina than he (thus combining the two things that heterosexual men like most: compete and talk about Sabina) and Natalia Jiménez takes the opportunity to talk about herself same. To Rafa (the third Andalusian), "you say that everything you like messing around, Rafa, you are like me" and Eva "I am also a weird girl". It is that Eva assured that they call him weird for his cinematic tastes, while posing in front of photos of Chaplin Y Shark.
Generation X assumes such poor cultural knowledge of millennials that they almost ask a Princess of Asturias to Anne for singing Moon river. That a musical artist, of whatever age, knows Moon River should not be described as "brave", but in those we are. His performance, surrounded by Christmas lights because the OT family It is one of those that has not yet taken them off on January 12, showed that this new edition aspires to impress with its staging: there are more screens than ever, the lighting seems cinematic and the challenge of the singers will be to stand out among so many visual stimuli .
Among those who got it were, in addition to Anne, Eva (who put on her grandfather's suit to sing Let's Twist Again as if the dance body was following her and not the other way around), Samantha (who parked the inspiring story of her 60% deafness to sing with comfortable elegance That Tinguem Sort, 17 years after the organization banned Beth from speaking in Catalan during his family calls), Bruno (who started with a batukada but ended up doing percussion with his own sexual vigor), Nía (who was proud to sing a rap without falling for imitations) and Flavio (whose decision to sing jazz-country is the most punk thing to do in OT: pass total search public after the contest). The biggest innovation of OT 2020 is to elaborate more the production of the songs so that they do not sound like canned karaoke bases as it criticizes the people who do not see the contest: the electronic version of Wrecking ball or By mouth lives the fish Fito's code in Adele allowed Nick and Ariadna to look like real stars for a couple of minutes. Actually all 18 did well, which is great for OT as an artist's academy but not so much for OT As a television show.
Gala 0 was a prudent start, which opted for effective formulas and preferred not to risk because Spanish Television will always feel more comfortable being trending topic by inertia than by unforeseen. Surprises are sometimes good and sometimes bad, but leaving room for spontaneity is what made the memorable editions of OT (2001, 2005, 2017) of the others. The public lived them as part of his life because, as with life itself, one never knew what he was going to find but not under any circumstances wanted to miss it. What would I talk about if not the next day at the office? So far last night the most commented on Twitter was Nina, Álex Ubago and the abandonment of Geno de Formula open. Spain seems to remain anchored in 2001. The question, therefore, is not whether OT will be able to evolve, take risks and surprise. The question is whether the public wants me to do it. Because nobody considers his family to be perfect, but after so many years he would not exchange it for any other.