Open war between Adara Molinero and the Gemeliers after criticism behind their backs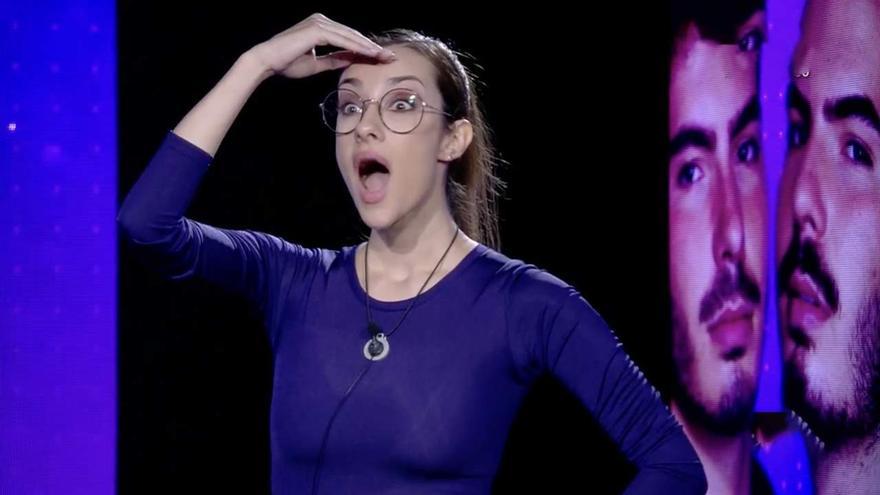 Gaping.
This is how it stayed Adara Miller during the last gala of Secret story after seeing some shocking images in which Daniel and Jesus, better known as the Gemeliers, ranted at ease about the contestant.
Gathered in the room of truth, the program decided to put the winner of GH VIP 7 different cuts in which The twins spoke openly and insulted Miller, who had repeatedly put his face out for the contestants.
Adara, tremendously surprised, could not stop looking at the screens in that room with an incredulous face and his face was increasingly angry and annoyed.
In the videos, it was observed how the twins put the Madrilenian in broth with the rest of their companions without anyone coming out to defend the place and the figure of the contestant.
At the end of the videos, Carlos Sobera She asked Molinero what he thought of the twins' attacks on her and, at this moment, fury took hold of her and she began to shoot at the controversial brothers.
What the Madrilenian was not expecting is that, at that precise moment, the doors of the room of truth would open for the three of them to have a most tense face-to-face that would end in a brutal brawl between them.
"You are false from head to toe"
Seeing the brothers, Adara began to tell them everything she thought of them while the Gemeliers tried to defend themselves as best they could.
"Lagarta? That you can't trust me? Oh my gosh. You could have already told me to my face "Miller shouted very nervous because of what he just visualized." You have to have a bad background. Your mask just fell off in a second. And then they tell me that they say everything they think, you have to have little shame. You are false from head to toe, you have no other name, "he said bluntly.
"Adara is a person who has not done anything to live together in this house, at the time of coexistence it is not very clean. Not even his plate is removed. You have come here wanting to set your standards and here neither Christ can stand you" said Jesus about how difficult it is to live with the contestant.
At that moment, they began to yell at each other and, in a moment of disagreement, They called Adara a "slut", unleashing the Madrilenian's anger and receiving great anger from the presenter.
"An observation that I have to make and it will be the first and last time I do it. No one is allowed to address a partner with bad language or insults. The bitch has left over, it is an indecent past and I hope it will never be repeated under any circumstances, "said Sobera while Adara was devastated by the situation she had just experienced.