Open the inscription to see 'Laboratorio Galdós. A path of scenic experimentation '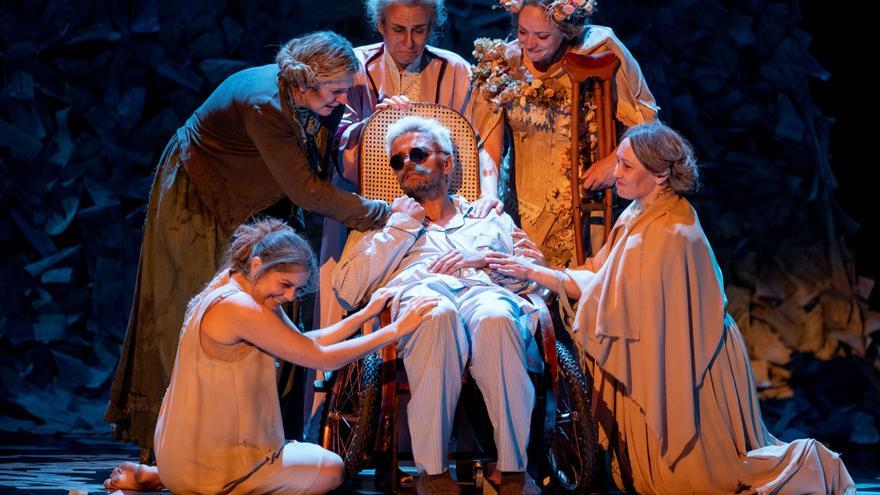 On March 17, the registration period for free guided tours of the exhibition called Galdós Laboratory. A path of scenic experimentation, which will be inaugurated in the Pérez Galdós House-Museum on March 25.
The visits, which will take place from March 30 to April 3, on Tuesdays and Wednesdays (two passes at 10 a.m. and 5 p.m.) and on Thursdays, Fridays and Saturdays (two passes at 11 a.m. and 12.30 p.m.), allow a guided tour of approximately 30 minutes that will be led by Abraham Santa Cruz, actor and assistant director of the Laboratorio Galdós initiative. People interested in the aforementioned activity may formalize their registration through the web www.laboratoriogaldos.es
The aforementioned exhibition, curated by Gemma Quintana, offers the public a complete and detailed journey into what has been one of the most innovative cultural projects in history developed to date within the framework of the Performing Arts in the Canary Islands: the Galdós Laboratory, an initiative conceived for contemporary creative practice based on the dimension and literary universe of Benito Pérez Galdós.
The exhibition, which will remain open at the Pérez Galdós House-Museum until today July 31st, offers a perspective through an infinity of images and diverse materials, of the three great theatrical productions carried out in the years 2018, 2019 and 2020, Ana, oblivion will take us too, The Crime of Fuencarral Street and Galdós's Last Trip, all of them faced by the production company Unahoramenos in co-production with the Pérez Galdós Theater, with the main sponsorship of the Cabildo de Gran Canaria, the sponsorship of the Government of the Canary Islands and the City Council of Las Palmas de Gran Canaria, as well as with the collaboration of the City Council de Agüimes and the SGAE Foundation.