Open innovation ecosystems take root in Ibero-America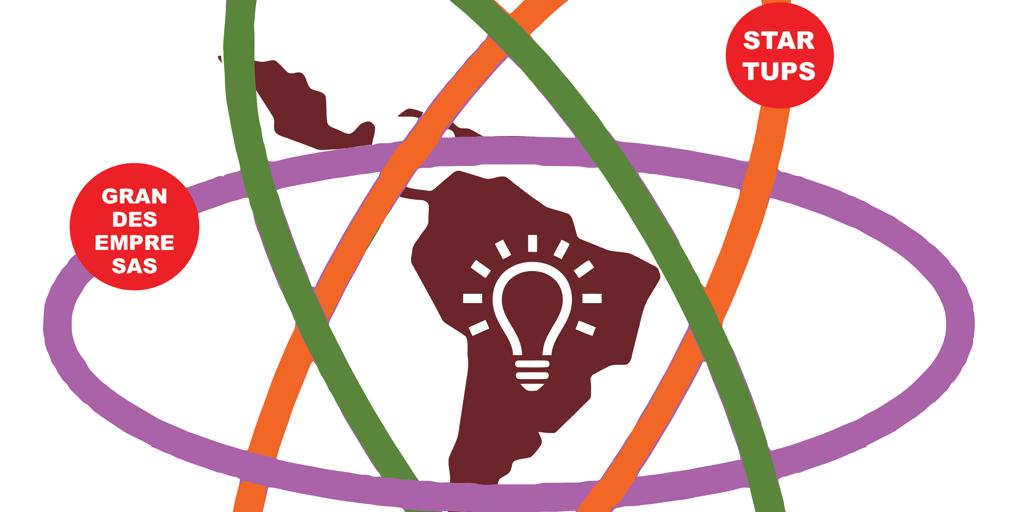 Updated:
Keep

Very important steps forward have been made in recent years, but there is still a long way to go to finish forging a solid innovative ecosystem in Latin America. The latest data from the World Bank show that Investment by Latin American and Caribbean countries in R&D represented 0.67% of GDP in 2018, a figure that contrasts with the world average (2.20%), that of North America (2.73%) and that of the EU (2.19%). According to the calculations of the Observatory of Science, Technology and Society (OCTS, dependent on the Organization of Ibero-American States), investment in R&D in the Region only represents 2.8% of the world total.
In this process under construction, the private sector has a lot to say. And precisely, the Ibero-American companies took the floor a few days ago to offer their recipe for growth, defined by the active principle of collaboration. It was in the 'II Ibero-American Open Innovation Forum', held in Brasilia and Madrid within the framework of the' IVForo Iberoamericano de la Mipyme ', organized by the Council of Ibero-American Entrepreneurs (CEIB), the Ibero-American General Secretariat (Segib) and the Employers' Confederation of the Dominican Republic (Copardom).
An appointment that made it clear that this open innovation, which weaves fruitful collaborations between large companies, SMEs, startups and institutions, is essential to accelerate the technological pulse and digitization of the Region. The transformation is underway. "We still have a long way to go to reach the countries and regions that lead in development and investment in activities related to open innovation. Despite this,
before the appearance of Covid, this open innovation model was increasingly part of the reality of most Ibero-American countries ", he explains to ABC Narciso Married, permanent secretary of CEIB and general director of CEOE Internacional.
Pablo Adrián Hardy, responsible for Economy and Business at Segib, also appreciates a change of course in most of the Ibero-American countries. «They have long understood that they need to open their innovation processes to be able to compete on an equal footing in global markets», He assures. Hardy recalls that "in the last 20 years, more than half of the venture capital transactions of Latin American investors have been linked to the internet, communications and technology sectors." And it offers more data to feed hope: Latin America already has 34 unicorns, "Which shows the great dynamism and potential in entrepreneurship that has been developed, especially in the last decade." It also underlines that different studies have already identified more than 450 cases of large companies in the Region that rely on this dynamism to have external sources of innovation.
In the forum some dynamic success stories of this open innovation related to the 'corporate venture' were presented. An example is the Brazilian platform 100 Open Startups. Your CEO, Bruno Rondani, explained that they have focused on connecting executives with startups. After creating a methodology, they did a 'matchmaking' and presented opportunities for these companies. In the process they received 20,000 startups, 5,000 companies and 50,000 people for six years. Thus, they managed to get 11,000 executives to have relationships with startups in their own company.
Limitations
An example of how the path is made by walking, although Casado recalls that this type of innovation still suffers from many limitations in the Region, related, among other aspects, "to the little economic integration at the regional level, which damages the possibility of acquiring scale and volume of business ". It also emphasizes the special difficulties experienced by SMEs: "They are faced with the enormous challenge of relying on external factors to innovate, while having fewer resources to develop open innovation strategies." Nor does it help that the legislative and administrative framework is not "precisely the most favorable or the most flexible" for these ecosystems. The president of CEIB urges to change an innovative culture in which "there are still many closed models in which large companies increase the gap with SMEs by having their own R & D & I laboratories."
It is also necessary to bet on Ibero-American talent, because as he recalled in the forum Jose Manuel Laceta, Director of Sustainable Innovation of the Port of Alicante, "innovation has to do with people." Interconnection platforms between multi-Latin companies should also be strengthened, but above all, it is essential to stimulate public-private pairing. The message seems to start to sink in. "The phenomenon of open innovation is not alien to public policy, the vast majority of governments in the region have strategies and programs that seek to interconnect their entrepreneurial ecosystems with the needs of large companies," says Hardy. A synergy accelerated by the Covid, the great evil that forced to articulate great innovative remedies quickly. The lesson has not been forgotten.