OPEC + countries agree on a historic cut in oil production to raise its price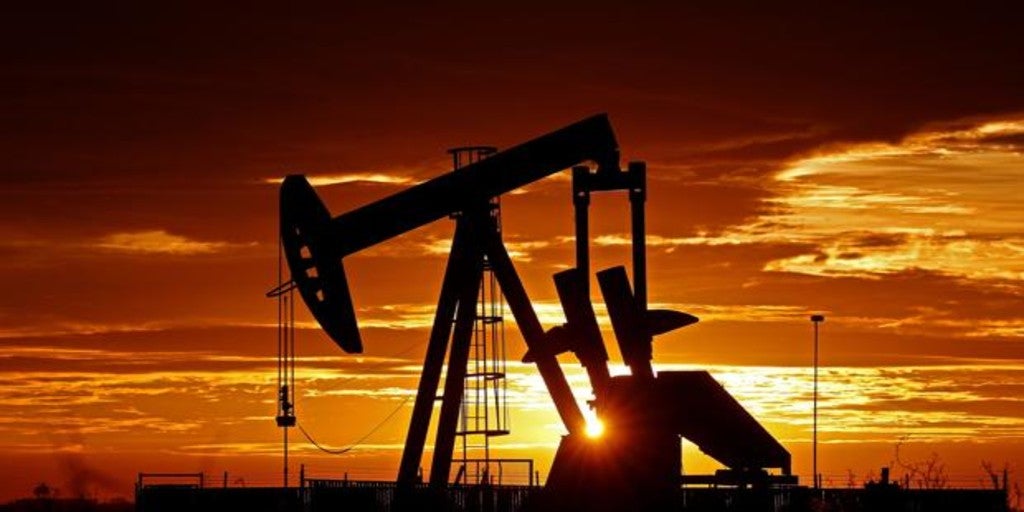 Madrid
Updated:
save

The oil powers have closed this Sunday and after several days of negotiations, a drastic and historic cut in oil production to force a rise in their prices, which in recent weeks, as world demand for the coronavirus has plummeted, have fallen more than 50%. Already last Thursday, and after a hard negotiation by videoconference between Saudi Arabia and Russia, An agreement was taken for granted between the countries that make up the OPEC + alliance to reduce the supply of 10 million barrels per day. This Sunday has finally been sealed, after adding Mexico to the other 22 participating countries, a reduction in production of 9.7 million barrels per day.
Mexico It had to initially reduce its production by 400,000 barrels per day, but it refused to undertake a cut in this scope. That rejection prevented the final agreement last Thursday. Finally, Mexico will only cut its production by 100,000 barrels a day. Meanwhile, Russia and Saudi Arabia will cut their production by 2.5 million barrels a day in equal parts from the current 11 million barrels, according to the agreement. Thus, in May and June, the production of each of these two oil giants should be 8.5 million barrels per day.
With this cut of 9.7 million, the daily production of the group of OPEC + producers will drop from 43.8 to 34.1 million barrels per day. Markets expected the reduction to be at least 10 million barrels, although Russia and other OPEC + members (OPEC and allies) demanded that they join these efforts as well U.S, the largest producer of "black gold" on the planet, Canada and United Kingdom, three countries that did not participate in these negotiations.
The objective is to compensate for the collapse in the demand for crude oil due to the economic slowdown caused by the coronavirus pandemic and to cushion the fall in the price of oil. In fact, OPEC calculates that in the face of this collapse in world crude oil consumption, the oil supply would exceed demand by 14.7 million barrels per day if the producers did not reach an agreement to reduce their pumping.