Only four of the 15 countries authorized by the EU to open borders allow Spaniards to enter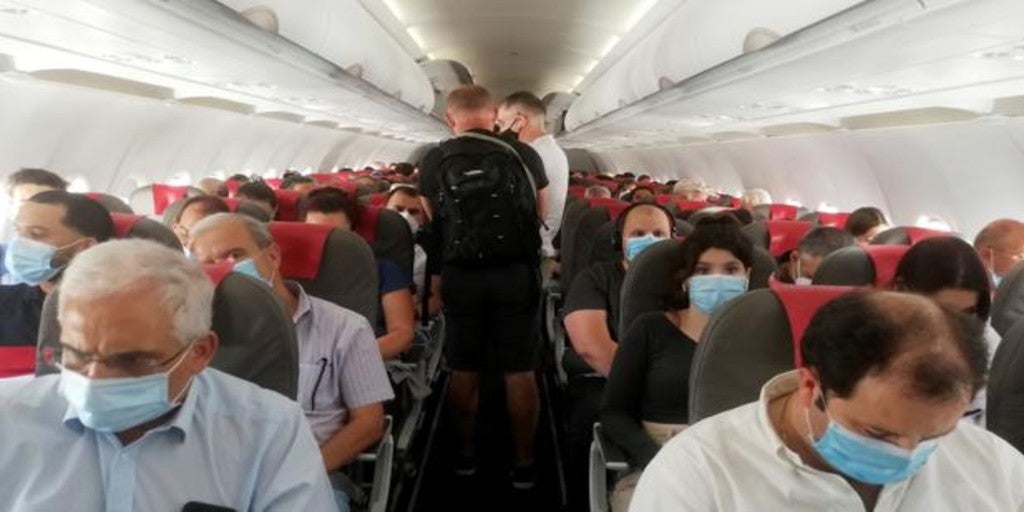 Madrid
Updated:
save

Only four of the 15 non-EU countries with which the 27 are willing to reopen their border currently allow the entry of Spanish travelers and, in fact, most have their borders totally closed to foreigners.
Is about Serbia, Montenegro, Tunisia and South Korea. In the latter case, a 14-day quarantine is mandatory for both Koreans and foreigners, as stated in the travel recommendations prepared by the Spanish Foreign Ministry for the different countries, compiled by Europa Press.
Instead, according to the same website, they have their borders closed to foreigners Algeria, Australia, Canada, Georgia, Japan, Morocco, New Zealand, Rwanda, Thailand, and Uruguay. Also China, the only country with which the EU has made the opening of the border contingent on reciprocity.
In all cases, border closures are general for all foreigners, except for Japan, which does prevent non-Japanese from entering the past 14 days in a number of countries, including Spain. All countries do, however, include some type of exception for residents, family members or causes of force majeure.
The Twenty-seven gave their final approval on Tuesday to a list of countries where, according to their epidemiological criteria, the Covid-19 pandemic is in a similar or better situation than the European one and, therefore, they consider it appropriate to open the European border to them. The list will be reviewed periodically.
Now, the Spanish Government is studying the list on a case-by-case basis and it will imminently publish the list of countries from which you can travel to Spain and that will include, at most, that fortnight. It will be, predictably, a ministerial order that will extend the closure of the external border but extending the exceptions to travelers from those countries.
Sources of the Spanish Executive have explained that one of the criteria for preparing the Spanish list it will be precisely reciprocity, but it is not an essential criterion.
Border management is a strictly national competence, but Brussels, in an attempt to avoid a repetition of the lack of coordination in March, has sought a joint reopening, especially in order to maintain free movement within the Schengen area.
However, the position is not unanimous. Already in the text of the agreement, Slovenia said he reserved the right to be more strict in his opening and Belgium reported that they had doubts about the credibility of the epidemiological data of any country. ItalyFor its part, it will impose quarantine on everyone who enters the country and Spain is studying case by case.
Spain on the "green list" of Tunisia
Regarding the four countries on that list that do allow Spaniards to enter, the information published by Foreign Affairs indicates that Serbia reopened its border on May 22 and Montenegro allows entry to EU residents from July 1. As for Tunisia, a classification of the countries in lists of 'colors' has been in force since June 27.
Spain is in the green, "low risk of transmission", so no test or quarantine is required, but a control is required, with temperature taking and a traceability form on arrival. Of course, for the Tunisian authorities the key is not the country of origin of the traveler, as the EU has established, but their place of habitual residence.
More than 130 do not allow entry from Spain
However, more than 130 countries continue to have their borders closed for travelers from Spain or do not have air or sea connections with Spain.
Among them there are several that are on the European list, starting with Morocco and Algeria, which have interrupted air and sea connections with Spain. Morocco has a closed border – neither does it allow Moroccans to leave – in principle until July 10, and has not yet announced what he will do next.
Australia its border is closed except for Australians, New Zealanders with habitual residence in Australia, permanent residents or family, and all must quarantine for 14 days upon arrival. Equally, New Zealand it only lets its nationals and residents in.
Uruguay the border is closed, Canada It has just extended the closure until at least July 31 and only allows Americans to enter. China the entry of foreigners has been suspended; Japan prevents entry of those from a list of countries.
In Europe, Georgia He planned to reopen his border on July 1, but has delayed it until at least the second half of the month and probably until August 1.
For his part, Rwanda the airspace is closed and only allows nationals and residents to enter, who must be quarantined for seven days and Thailand It has just opened its border to only a few categories of citizens such as relatives of Thais, residents, foreigners with work permits, students, diplomats, or guests of the Thai Government.