Only a third of poor schoolchildren have a dining scholarship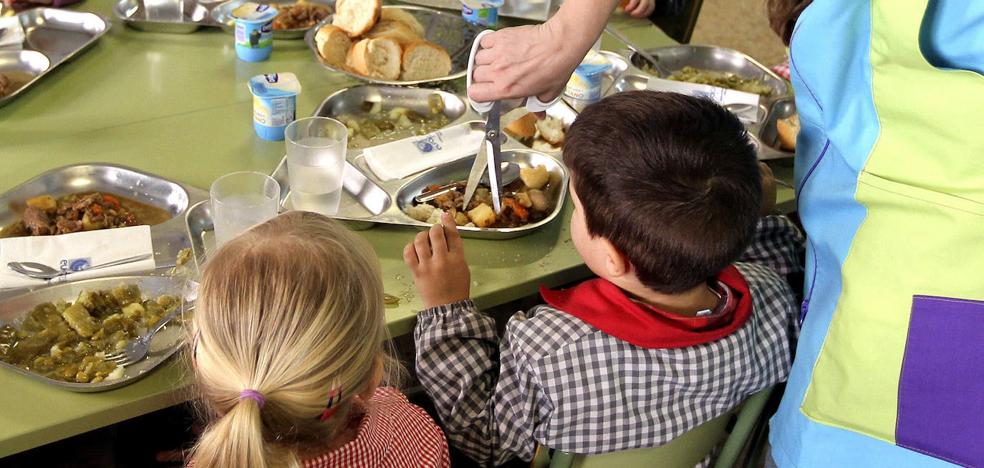 The NGO Educo defends that guaranteeing the free service to all Primary students is something "achievable", since it would only cost 0.16% of GDP
Using the school canteen on a daily basis is much more than ensuring a decent meal for the children of poor families or a balanced diet for the rest of the students. Experts agree that, especially among the youngest, feeding in the educational center and the time for social relationships and games that goes with it promote a long list of key factors for the proper development of children.
In this space of coexistence and education, they explain, the boys internalize good social and nutritional habits, strengthen ties with their classmates, minimize school absenteeism, scare away health problems such as overweight or obesity (which four out of ten Spanish children suffer) , they reduce the high rates of school failure and dropout, and, something just as fundamental, they allow the adults in the house to reconcile family and work.
The great advantages that the school canteen entails for the healthy development of childhood is not doubted by almost anyone, but the problem is that these benefits, in most of the autonomies, are enjoyed only by schoolchildren from families that have no problems economic. Poor students, despite being the least assured of having a good daily diet, cannot pay for this school service and the existing public aid for them to enjoy it for free is totally insufficient.
An analysis carried out by Educo, an NGO that has been helping vulnerable students to access the school canteen and summer camps for a decade, shows that, with notable differences by community, only 11% of Primary Education students receive a canteen scholarship when at At least 33% of Spanish schoolchildren are at risk of poverty and exclusion. The crossing of data indicates that at least two thirds of poor Spanish students are banned from the school canteen due to lack of resources, despite needing it more than others.
A childhood right

These are the reasons and arguments that support the campaign that Educo has just started, to try to convince the minister, councilors and mayors that it is a priority with high social profitability to turn the school canteen into one more right of Primary school students . Make this service a universal and free provision in all public schools. Above all, they point out, because it is an "achievable" decision without destabilizing public accounts.
His calculation is that ensuring free canteens for the two million public school students would cost 1,664 million annually, 1,472 million more than what is invested today in scholarships and aid for this destination, which adds up to 191 million. This additional outlay, which would improve employment figures, reduce the extremely high cost of school failure and medical expenses, is only equivalent to 0.13% of Spanish GDP.
Although the universality of the service should be the final objective of the public authorities, Educo considers that what is really urgent would be to guarantee as soon as possible free dining for all Primary students from low-income families. To achieve this breakthrough, it would suffice to add 882 million to current spending, up to 1,073 million, 0.08% of GDP.