Only 19 health workers have contracted the virus in the Canary Islands in the last 14 days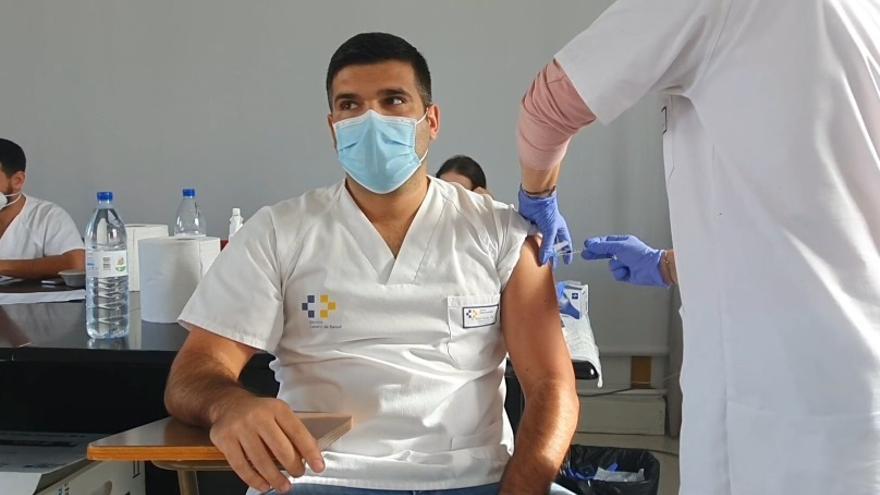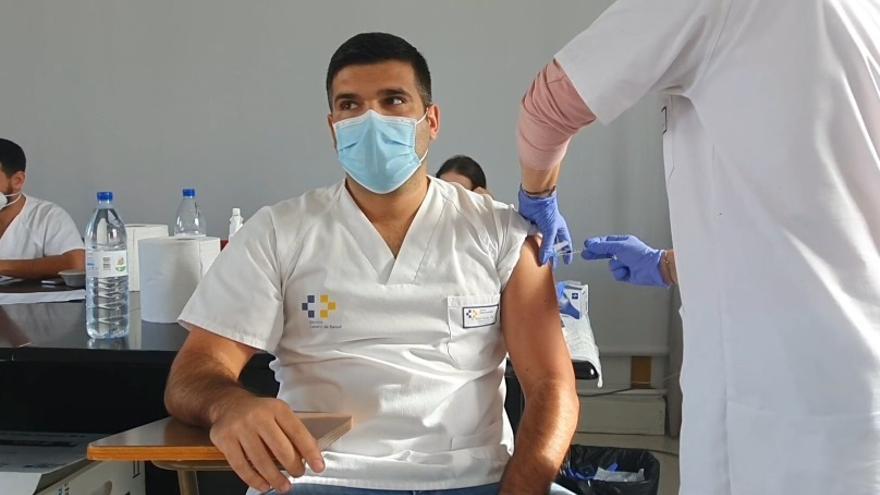 Based on the same document, after the Islands is Castilla La Mancha (15); Murcia (14); Cantabria (12); Valencian Community and Extremadura (10); Aragon (9); Asturias and Melilla (8); Balearic Islands (6); La Rioja (3); Basque Country (2); and Ceuta, which has not registered clinical pictures among health workers.
Taking into account the information handled by the Ministry, the Archipelago yesterday added 169 infections and five deaths linked to the effects of Covid-19. The deceased, three men and a woman in Tenerife, aged between 39 and 86, and another 75-year-old woman in Gran Canaria, were suffering from previous pathologies. Four of these deaths are associated with family outbreaks.
By islands, Tenerife added 79 cases to its general count this Saturday, which already registers 19,489, of which 2,121 are still active, while Gran Canaria recorded 75 new detections and already accumulates 19,026, with 1,599 people affected by the pathogen. Lanzarote, on the other hand, added five patients to its statistics that bring its accumulated to 4,604 and put its assets at 65. For its part, Fuerteventura added another five pictures and already has 462 accumulated. On the island of Majorera there are 251 people suffering from the disease.
La Palma also found five positive diagnoses in the condition, which places its accumulated at 462, with 21 infections following its course. Finally, El Hierro and La Gomera managed to keep their data and remain free of coronavirus. The first accumulates 300 cases since the beginning of this health crisis, and the second 222.
The truth is that last Friday the autonomous community managed to place itself below the threshold of 4,000 active cadres, after 16 days. However, this Saturday this barrier was exceeded again and the region already has 4,057. And, since the last balance sheet, only 63 new registrations were issued. In total, there are already 41,398 people who have managed to defeat the virus in the Canary Islands.
Until yesterday, 281 patients were admitted to Covid plants and 76 to intensive care units in the Archipelago's hospitals. Most are located in Tenerife, which has 170 patients occupying an acute bed and 38 one of those assigned to critics.
Since the outbreak of the pandemic, 951,968 Polymerase Chain Reaction (PCR) tests have been carried out, 3,268 of them were carried out during the day on Friday.
Precisely, to prevent the spread of the virus, the Government of the Canary Islands has tightened the restrictions for this Holy Week. The package of measures will be in force until April 9 and the regional Executive insists on the importance of its fulfillment.
A new record with 11,516 vaccines in one day
The Ministry of Health of the Government of the Canary Islands has already administered 274,777 doses of the vaccines against Covid-19, of which 11,516 were inoculated last Friday, which translates into a new record number for the Archipelago. Of the doses used that day, 4,548 were from Pfizer, 2,340 from Moderna and 4,628 from AstraZeneca; the three laboratories approved by the European Medicines Agency to vaccinate in Europe. Until Friday, 98,718 people had been immunized, 7.32% of the target population. The activity will continue to advance every day, including weekends and Easter holidays. In this way, nurses will continue to inoculate large household dependents, who are already receiving a second dose, those over 80 years of age, and the 60 to 65 age group. In addition, it continues with groups 3 and 6, which are made up of health and social health workers not previously vaccinated, workers of penitentiary institutions or others essential for society such as teachers and staff of Special, Infant, Primary and Secondary Education or who belong to to the Security Forces and Bodies, Emergencies and the Armed Forces. | LP / DLP