Only 10% of Europeans are willing to eat insects instead of red meat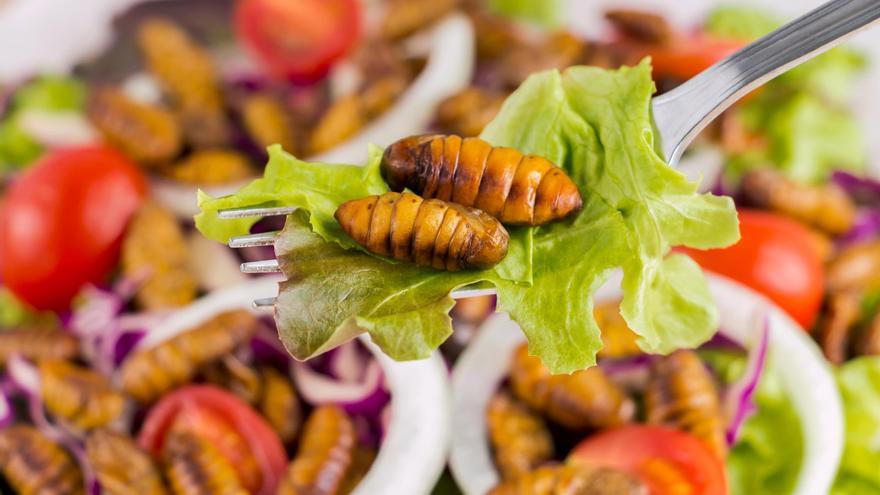 Replacing red meat with alternatives such as insects or meat produced in a laboratory does not yet have too many followers among European consumers, according to a survey published this Wednesday by the BEUC consumer association. Instead, they prefer to replace meat proteins with a legume dish, indicates the study.
Only the 10.3% of Europeans are willing to eat insects and the 13.4% would opt for a laboratory steak, according to the survey, carried out between October and November 2019 among 12 associations from 11 Member States to find out the attitudes of citizens towards sustainable food.
Plant-based alternatives to meat are somewhat more widely accepted, with a third of consumers favoring replacing meat with plant-based foods, provided they do not come from genetically modified organisms and 13.6% would do so even if they contain GMOs.
Faced with the most innovative options, 60.3% would be willing to substitute meat for other foods, such as vegetable stews or legume-based dishes. Given that neither insects, nor laboratory-grown meat or algae are easy to find in European supermarkets, the association believes that the production and consumption of vegetables and legumes should be encouraged.
Another conclusion is that, although there is some awareness, consumers tend to underestimate the environmental impact of your eating habits. More than half of those surveyed say that concern about sustainability has some influence (42.6%) or a lot of influence (16.6%) on what they eat.
They consider that the obstacles to choosing more sustainable food are the price, the lack of information and the challenge to identify sustainable food options, as well as their limited availability. However, two-thirds of consumers are open to changing their eating habits for environmental reasons, many are willing to waste less food at home, buy more fruits and vegetables in season and eat more plant-based foods.
They are, however, less likely to cut down on dairy or spend more money on sustainably produced food.