"One Saturday I can get to study 8 hours"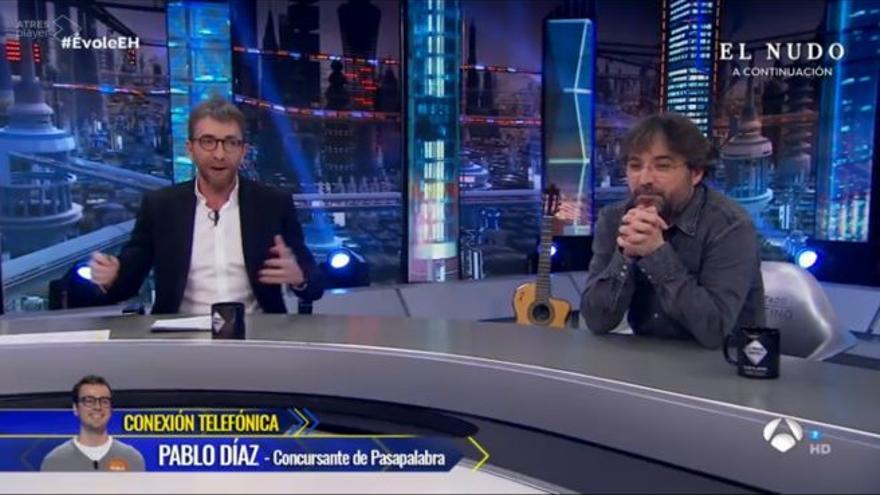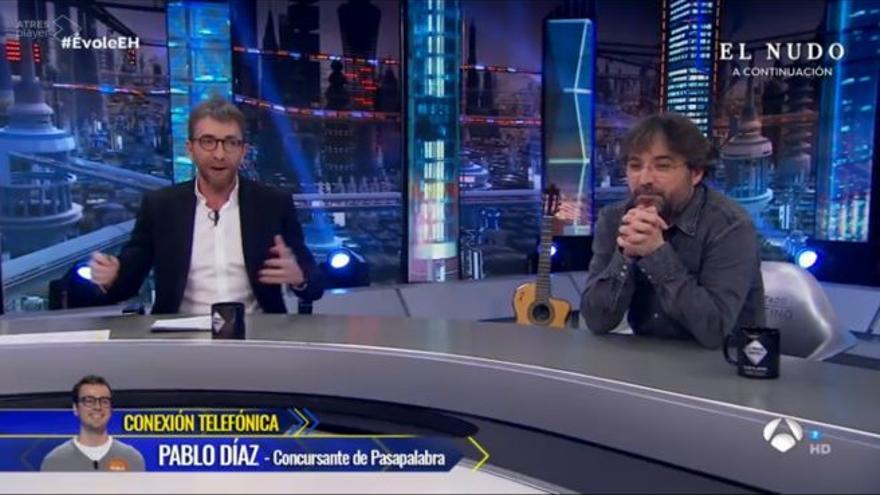 In the afternoon-night of this Thursday, all of Spain was with the contestant of Pasalapabra, Pablo Diaz, who was supposedly going to earn more than 1.2 million euros in the Antenna 3. Even awakened in the program that is going to buy: "time to study, I'm going to become independent and I'm going to help my parents," he confessed.
"With the h: Carthaginian soldier of the third century BC nicknamed The Great and supporter of peace with Rome", was the question that Roberto Leal made the canary Pablo Diaz, quite unsure of his answer, he replied: "Hiero."
They did it on Telecinco and they have repeated it again on Antena 3. Pasapalabra, the most watched television contest in Spain, is recorded in advance: several programs on the same day. That is why the management knows well in advance what is going to happen. And they exploit it. For days Atresmedia has been promoting an ad on all networks in which it seems that Pablo Díaz, the public's favorite contestant, will win the jackpot. A figure that already amounts to 1.3 million euros. An expectation that explodes daily wondering at the beginning of each edition of the contest if that will be the day.
And it is that the Canarian violinist had many people in suspense since then. That same night, The Hormiguero, presented by Pablo Motos and with Jordi Évole as a guest, Motos winked at his namesake, and Évole told him they could call him. The journalist also reported that he met Pablo "when I participated in Pasapalabra and I didn't have to do anything, I blew everything up, but when he touched me I was distracted and failed."
After some first technical problems with the call, Motos and Évole greeted Pablo, who asked him for the answer that had failed: "I got 24 questions right and I missed one about a general from the Punic wars with the H", he remembered. "I answered Herion and the correct one was Hannon. Then I was googling and it turned out that they both fought the same battle."he added.
Évole wanted to know how long he would be in the contest: "Until the El Rosco de Pasapalabra pot reaches two million euros, I won't take it with me", he answered between laughs.
Motos has informed his viewers of a curious ability of his telephone guest, a dexterity that allows him to identify any note that someone plays without any reference. Next, Díaz commented that it is difficult to keep his nerves on the set, he has shown his optimism to have more chances to continue playing and he has spoken of the time he dedicates to 'Pasapalabra': "I study hard. On days when I have nothing to do, like a Saturday, I can study for eight hours. Without studying it is impossible".
Still no date for his farewell to Pasapalabra, Pablo explained that when the television adventure ends "he will return to music." Then Jordi Évole said that "Pablo will be the winner of Pasapalabra and, when he does, you have to invite him to El hormiguero".