One million people request a place for the first tourist trip to the Moon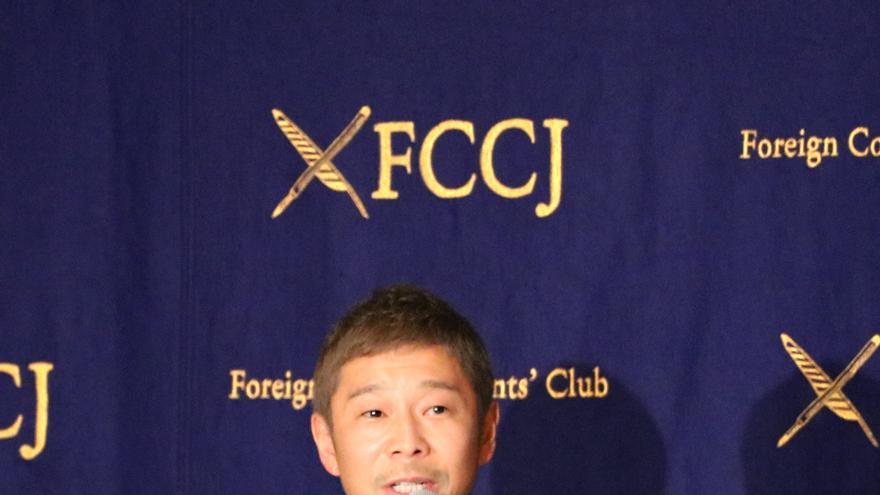 One million people have applied for a place to participate in the project 'DearMoon'(dear Luna), headed by the Japanese businessman Yusaku maezawa, who is looking for eight companions with an artistic vocation for his trip to the Moon scheduled for 2023.
"We have received requests from one million people from 249 countries and territories, that is, basically from all over the world, "Maezawa revealed this Friday in a video posted on the YouTube platform, in which he pointed out that the selection is in the" final review process "of applications and presented some of the candidates .
Among them are figures such as the Panamanian Essdras M. Suarez, a two-time Pulitzer Prize winner for photography; American Olympic Snowboard Medalist Kaitlyn farrington, the dancer and quantum physics Merritt moore or the DJ Steve Aoki.
Maezawa, founder and CEO of Japan's largest online fashion retail business, Zozo (ZozoTown), announced its journey in 2018 by the hand of the American company SpaceX, of Elon musk, and last March launched a campaign to recruit the crew, whose only requirement is that they carry out an artistic or creative activity.
They are looking for people "who believe that this trip into space can expand their creativity in order to do something useful for society" and who, with this in mind, "who believe that they can serve as support for the rest of the crew," he explained. then.
"I am very curious to see what colors look like, what the cosmos looks like," the artist explains in her candidacy video. Avery singer, whose works are exhibited at the Museum of Modern Art (MoMA) in New York or the Guggenheim, and who seeks the opportunity to be "the artist who is not only capable of experiencing this, but of downloading it, returning to my studio and capturing it at my work".
Other applicants are the Italian LGTBIQ activist Riccardo Simonetti, czech choreographer Yemi Dele Akinyemi, the American Alyssa Carson, known for her fondness for space and her NASA Blueberry page, or the Sri Lankan Sandali Lakshani Kumarasighe, with a similar passion that he actively promotes in his country.
The cost of the lunar trip, which it will last about six days (three to get there and three to go around the Earth's natural satellite), will be run entirely by the Japanese businessman.
The selection process is in the final stretch, according to those responsible, who will now carry out a series of online interviews and a final interview, as well as medical examinations, before announcing the final cast of the crew.