One million euros in scholarships for 'online' training | Economy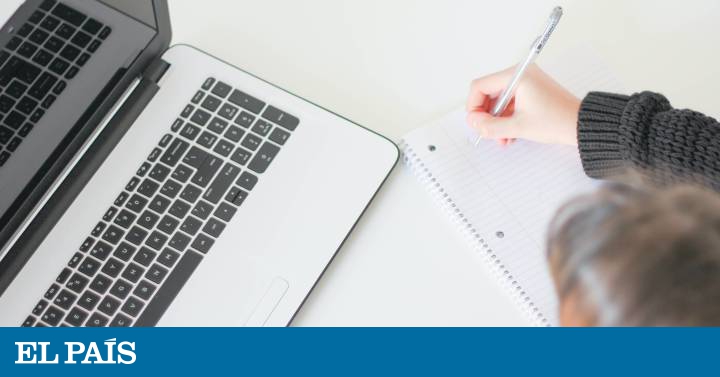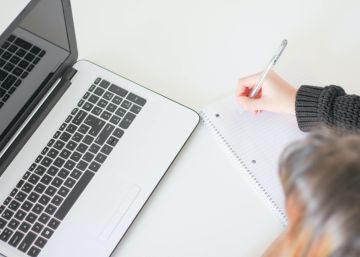 The experts are clear: neither the education nor the work of the future will be as it was before the pandemic. The weeks of forced confinement have moved education from the classroom to the screens and have made teleworking in Spain has gone from 5 to 34% of workers; But it has also been an opportunity and more time to train professionally from home. A circumstance that the search engine for studies Emagister, along with nine other educational centers throughout Spain, have wanted to take advantage of to offer a million euros in scholarships for masters and online specialization courses in the sectors most in demand today, from Business Administration , Human Resources, Education and Occupational Risk Prevention to areas such as marketing, health or business.
Among the training offered by the Isabel I University, the Graduate School of Medicine and Health and ESSAE are programs such as International Master in Nutrition and Dietetics, a Degree in Computer Engineering or that of Technician in Administrative Management and Accounting. For their part, the ISEB, IEBS, Educa, Constanza, Citius and Select business schools offer programs such as Master in Marketing and Digital Business or the double master in Digital Marketing and Digital Business and Electronic Commerce Management. The initiative will be available until reaching a million euros in scholarships, and information can be requested through the Web or toll free 900 49 48 39.
Good perception of 'online' education
The work that educational institutions such as the UOC, UNIR or UNED have been carrying out in recent years, together with specific training facilities on-line such as the personalization of teaching, the flexibility of schedules or the ease of access, have undoubtedly contributed to the fact that distance learning today enjoys a good reputation among the population. "Universities are the ones that were working best on this aspect, and the degrees of completion of their programs are very high," says Ferrán Ferrer, CEO of Emagister. "What has happened in these last two months is that there have been many people with much more time at home, so they have been able to dedicate up to six or seven hours a day to their classes, instead of three or four, and many of them they have been able to finish three or four month programs during confinement ".
However, the possibility of setting your own agenda and study rhythm is both an advantage and a challenge, since the responsibility of maintaining motivation falls on the student himself, above the possible tools that educational centers have for the monitoring, support and motivation of the students. "What has been seen these months is that we have been able to dedicate more time to training or developing those self-taught knowledge that we like the most, be it cooking, drawing or writing. The hatching of the webinars It has also been spectacular, and all of this has helped to demystify a little the fears that there were regarding online education, and the self-motivation and rigor that you had to have to train at a distance, "says Ferrer.
The weeks of forced confinement as a result of the Covid-19 have also influenced the type of training that users were looking for on the Internet: if the demand initially focused on short, free courses, as time went by the searches they got closer to masters and other longer programs. "In the second part of the confinement, when many provinces were already in phase 1, we saw that health programs were beginning to pick up, probably driven by the recognition, appreciation and interest of citizens to enter a much more sector valued by society ", says Ferrer. An interest focused on areas such as nursing, medical transport and everything that is first aid and palliative care, "where surely people see more career opportunities in the short and medium term."
The challenges for the future
The massive use of new technologies caused by the coronavirus crisis also imposes a new way of working that, according to experts, will condition the panorama of education and the labor market: "It is not just about using technology to move the world physical to virtual; I think you have to rethink it to do it well. And that is the task of everyone in society ", says Emili Rubió, vice-manager of Operations of the Open University of Catalonia (UOC). A change that, he says, is seen in all areas: from how we work at home, through videoconferences, to the field of education, where new conditions make it necessary to think about digital materials created expressly for a virtual environment or in different test statements.
What will classes be like in post-coronavirus society? Will we go back to the previous situation or will the changes that have arrived help reformulate education? "Looking to the future, I see subjects blended, hybrid models rather than entirely face-to-face. I see the possibility of generating digital content so that the student is consuming, even if he is in a face-to-face program. We have taken a giant step in that direction ", says José Manuel Mas, director of the university area of ESIC.
An education with greater capacity for change
The most important challenge of education, for Ferrer, is not new nor does it have any relationship with Covid-19, but rather has to do with the ability to adapt educational programs to the demands of a labor market "that is radically changing , at exponential speed. But education, especially official education, continues to have very slow rates of change or program launches. " After this crisis, he says, the labor market is going to change much more, so it would be convenient for education to do so at the same rate. "But they are out of sync; These new skills are much faster than how they are being incorporated into the programs of universities and business schools. "
Ferrer gives an example: "TensorFlow, an artificial intelligence program and machine learning that Google developed and liberalized a year ago, is present in some 2,200 job offers in the United States, 250 in the United Kingdom and 80 in Spain, and we must take into account that, currently, there are 40% of the offers in january [antes de la pandemia]. And how many courses are there right now from that software in Emagister? Only five training centers that offer 12 educational programs ". Almost no university, he says, is teaching on new digital trends in programming or engineering.
"Think that ANECA [Agencia Nacional de Evaluación de la Calidad y Acreditación] It only validates once a year the competences of any degree or master, and you need to have the information between three and four months before (…). We should be changing training programs much more quickly. " In addition, he adds, the delay is very long: when the Alarm State was declared, there were 1,970 programs without evaluating. "This rigidity of public universities and business schools that work with official programs is going to cause a greater distance between those real competences that companies demand and those in which educational institutions are forming."