One in two freelancers assure that their turnover has dropped more than 60% compared to last year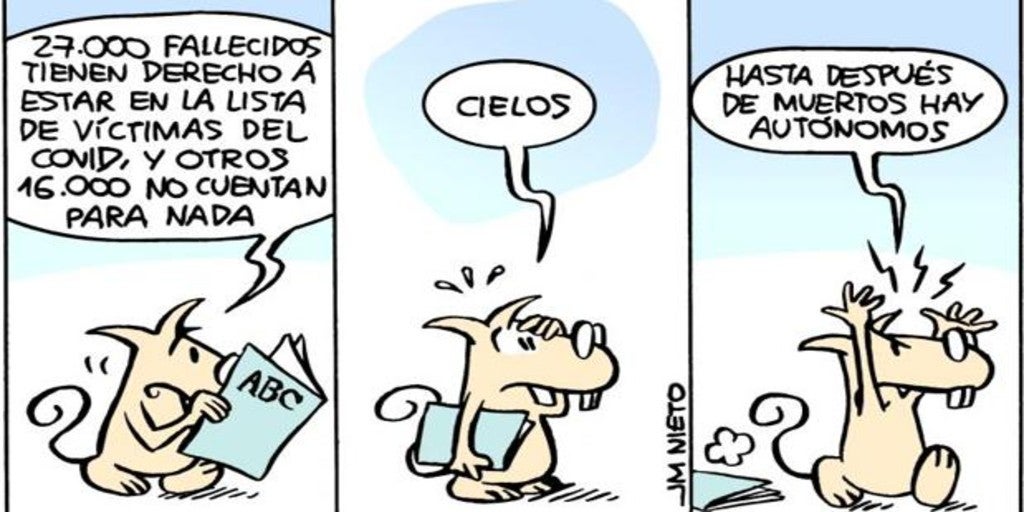 Updated:
save

The self-employed do not raise their heads and see the recovery of their businesses and the Spanish economy in danger in the face of the second wave of the coronavirus pandemic. The sixth barometer of the ATA association reflects this situation and the consequent pessimism with one in two freelancers – a total of 1.6 million – who declare that their turnover has been reduced by more than 60% compared to last year. In detail, eight out of 10 freelancers -80.8% – say that sales have dropped compared to those recorded the previous year, 13.5% affirm that they have been maintained and the remaining 3.1% indicate that they have even increased.
Faced with this reduction or lack of income, one in three -around 500,000 entrepreneurs- plan to reduce their workforce between now and the end of the year. Therefore, six out of ten respondents, 60.2% consider it essential for the continuity of their businesses to maintain the ERTE in the next few months. On the contrary, 46.4% of the self-employed believe that, to date, they will maintain their employment. Also, 53.2% of the self-employed with workers under their charge state that they have had to apply an ERTE to be able to continue with their activity. Of these, 45.4% say that they have 100% of their workforce in ERTE, a similar percentage to that of the last barometer. On the other hand, one in four self-employed workers retain 100% of their employees in their activity (26.3%) and do not have workers temporarily unemployed.
"We are in an emergency situation. And we're late. It is necessary to implement measures since they save activities of freelancers, their companies and the jobs they generate ", indicates the president of ATA, Lorenzo Amor." We are once again in an extraordinary situation that needs extraordinary measures, "he underlines in statements included in the report.
The closure scenario is prolonged in many businesses. The survey shows that un 12.5% ​​of those surveyed, a figure that is extrapolated to a total of 370,000 freelancers, now have their activities stopped. Of these, 7.7% have closed their business since last March, the month in which the state of alarm was decreed. In addition, 57.6% affirm that although it has opened, it is working at 50%. Only 15.6% of the self-employed people surveyed claim to be operating normally. Future forecasts are not at all promising and one in ten freelancers – about 300,000 – think that they will have to liquidate their businesses.
Regarding the forecasts for the last months of such a complicated year, those surveyed consider that their turnover will decrease by 85.5%, while 8.1% believe that it will be maintained and only 2.5% considers that at the end of the year it will have invoiced more in the current fiscal year than in 2019. Regarding the chances of recovery, 51.6% predict that the economy will take more than two years to return to previous levels. Only 1.5% believe that in six months it should come back. Seven out of ten freelancers add that they could not withstand a second confinement before the experience lived and that would suppose the definitive liquidation of his business.
The economic crisis derived from the mismanagement of the pandemic also leads to an increase in non-performing loans. Thus, one in three freelancers (33.2%) claims to be suffering from this problem. Of these, 16,)% refer delinquency by private companies exclusively.
"Failure" of the benefit
From ATA they consider that some of the measures put in place such as the benefit for cessation of activity have turned out to be a "failure". From the interviews carried out, it can be deduced that 48.7% of the self-employed benefited from this aid and, furthermore, have been exempted from paying the quota in whole or in part during the summer months. By cons, 51% have not been able to count on these exemptions because they did not agree during the alarm state to the extraordinary benefit.
The new aid for cessation of activity – extended for a few more months – and that could be requested from July 1, It was only requested by 7.1% of the group and of this percentage, only 72.2% have accessed it. The main reason for the Denial of the aid was not being able to prove the minimum contribution period, since it affected 32.9%. For being in multiple activities, 11.4% have been rejected and because they have been on leave, for example, for paternity or maternity, with which they are not compatible, 2.9% have not been granted.
"The failure of this benefit is made even more evident when we ask the self-employed if they consider the collection of any measure of cessation of activity -ordinary or extraordinary- essential for the continuity of their business. Three out of four freelancers, 75.68% consider it essential to be able to move forward. Only 15.5% do not consider it necessary for the continuity of their business ", they point out in the barometer.
About financing requests, generally through ICO credits, only 27.4% of the self-employed affirm that they have been granted this aid. Of this percentage, 18.6% were provided without problems, but 8.8% say they received it at a lower amount than requested. On the contrary, 14.8% have claimed it, but to whom it has finally been denied. On the other hand, 4.9% of those who have requested it are still waiting for a response and 15% anticipate that they will request it shortly. Compared to the rest, 37.2% of the self-employed indicate that they have not considered it necessary to apply for financing.
The answers and conclusions are drawn from a survey conducted by the National Federation of Associations of Self-Employed Workers ATA to 2,035 self-employed workers between September 18 and 20.