One in three contracts are already indefinite thanks to the labor reform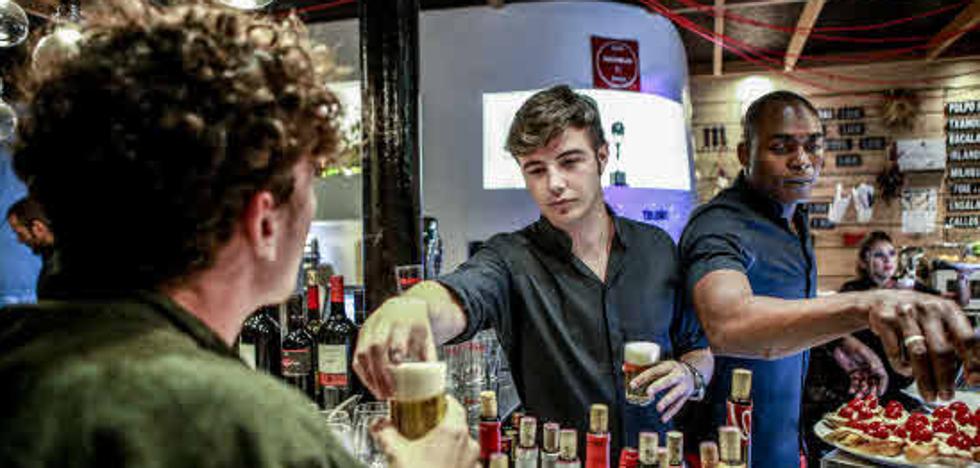 The number of stable contracts tripled in the first five months of the year, reaching almost 2.5 million, and even quintupled for those under 25 years of age
The recently approved labor reform is transforming the Spanish contracting market with one blow and one blow. Even faster than expected. Thus, for the first time in history, the volumes of permanent contracts have grown at a higher level than those of temporary contracts, to the point that up to May almost 2.5 million permanent contracts have been signed, which means tripling with you grow those that were registered in the same period of 2020 (784,041), according to a report published this Thursday by the Randstad Human Resources company.
The weight of permanent contracts has not stopped growing since the beginning of the year: in January it represented 13%, in February 21.9% and in April - when the labor reform came into force completely and the work contract disappeared and service- touched the half, although in May it moderated slightly. This has meant that one in three contracts signed up to May has been indefinite (32%), while in the same period last year this proportion was only one in ten.
"We are verifying how the entry into force of the labor reform is having positive results for the labor market, since, in most cases, employers are able to cover the same needs with another contract format, so that contracts of longer duration than in previous years", praised Valentín Bote, director of Randstad Research.
In fact, he pointed out that his forecast is that in certain activities and sectors, such as in the current summer campaign, companies resort to the discontinuous permanent contract to respond to temporary needs.
The greatest growth was experienced in agriculture, with an increase of 368.5%, followed by construction, with 286.4%. Already with more moderate increases, the services sector (213.3%) -at the head in volume of firms: more than 1.8 million- and industry (126.1%) stand out.
By economic activities, the hotel industry is where the most permanent contracts have been signed until May, with a total of 535,320, also experiencing the largest increase in the entire economy (+587.1%). With more discreet figures are trade (351,676 contracts and an increase of 164.5%), the primary sector (240,558 and +368.5%), construction (230,328 and +286.4%) and administrative and auxiliary activities (205,923 and +212.7%).
Young but with stable contracts

By age groups, the indefinite contracts signed with young people under 25 years of age were the ones that registered the greatest increase until May, almost 400% compared to last year, to almost half a million, which means that they have increased fivefold.
The age group that signed the greatest number of permanent contracts was 25 to 45 years old, with 1,358,162 contracts until May, 194.3% more than in the same period of 2021. For their part, those over 45 691,231 fixed contracts were signed in the first five months, 197.9% more.