One in five workers earned a maximum of 950 euros per month in the year of the pandemic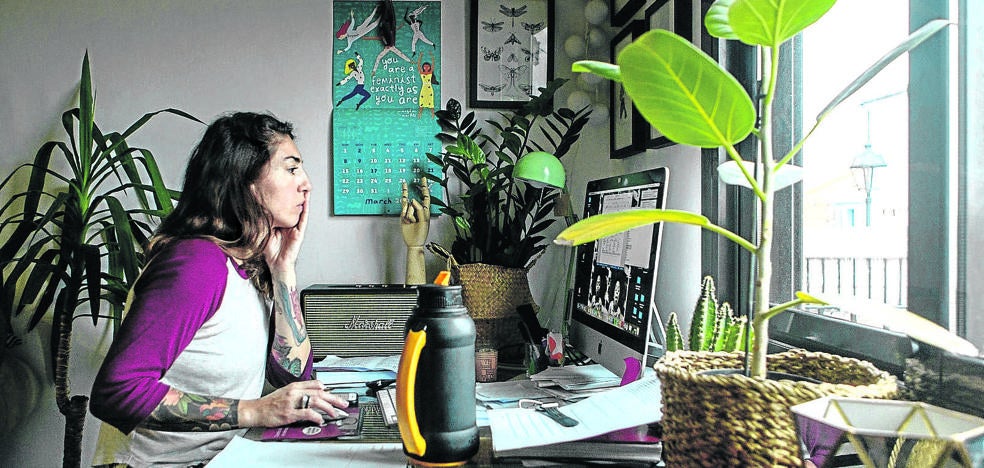 The health crisis accentuated the inequalities between men and women and increased the percentage of those who earn the least but did not prevent the average salary from adding a new record by climbing to 25,165 euros gross per year
The pandemic that put the world economy in check did not prevent the average salary from continuing to grow in Spain and reaching a new historical maximum, but it did aggravate inequalities, both gender and among the lower layers, according to what is extracted from the Annual Survey of Salary Structure that this Wednesday published by the INE. Thus, in 2020, the number of workers who were paid equal to or less than the Interprofessional Minimum Wage (SMI) increased – then at 13,300 euros gross per year – to account for one in five, almost 20%, a percentage that also rose to represent 27.5% in the case of women, since they are the ones who occupy most of the part-time jobs.
In other words, nearly three out of ten female workers earned less than 950 euros per month (in 14 payments), a level that more than doubles that of men (11.9%). This increase in the number of workers with lower incomes is due not only to the outbreak of the coronavirus, but also to the fact that the lowest salary has increased considerably in the last two years, with a rise of more than 200 euros per month. The majority of Spaniards, specifically 46.6%, entered between one and two times the SMI, that is, between 950 and 1,900 euros per month, which means that 65.9% of the employed, two of each three, received less than 1,900 euros per month.
Average salary rises

Fine-tuning further, the most frequent salary in Spain was 18,480.19 euros per year, an amount received by almost 550,000 people and which was reduced by 9.5 euros in 2020. The second most common salary in the country in the year of the pandemic was even lower: 13,970 euros per year, little more than the SMI, which was received by 548,000 employees.
Half of Spanish workers earned more than 20,920 euros gross in 2020 (which is what is known as the median salary), while the other half received less than this amount, less than 1,500 euros per month (in 14 payments).
What did rise for the seventh consecutive year, 3.2%, is the average salary, which rose to 25,165 euros gross per year, an all-time high and almost 770 euros more than a year ago. In turn, it represents 6,685 euros more than the most frequent salary. This high difference is due to the fact that, although there are few workers with high salaries and there are many more with low salaries, they have a powerful influence on the average earnings, according to the statistical institute.
And once again, the enormous gender gap that continues to exist in Spain can also be seen here, since the average salary for men rises to 27,642.5 euros, while it drops to 22,467 euros for women, more than 5,100 euros below. Despite growing at a higher rate, the average annual salary for women still represents 81.3% of that for men. However, this salary difference is reduced if similar jobs are considered, according to the INE.
The lowest incomes, in the hotel industry

The economic activity with the highest annual remuneration in 2020 was the supply of electricity, gas, steam and air conditioning (53,775.5 euros), which was more than twice the national average. It is followed by financial and insurance activities (45,921.7 euros), information and communications (35,663.8 euros per year), extractive industries (34,424.6 euros) and Public Administration (32,582 euros).
On the other hand, employees in the hospitality industry (14,136 euros per year), other services (17,668.1 euros) and administrative activities and auxiliary services (17,808.5 euros) obtained the lowest remuneration.