One hundred passengers abandoned due to the lack of coordination of two train drivers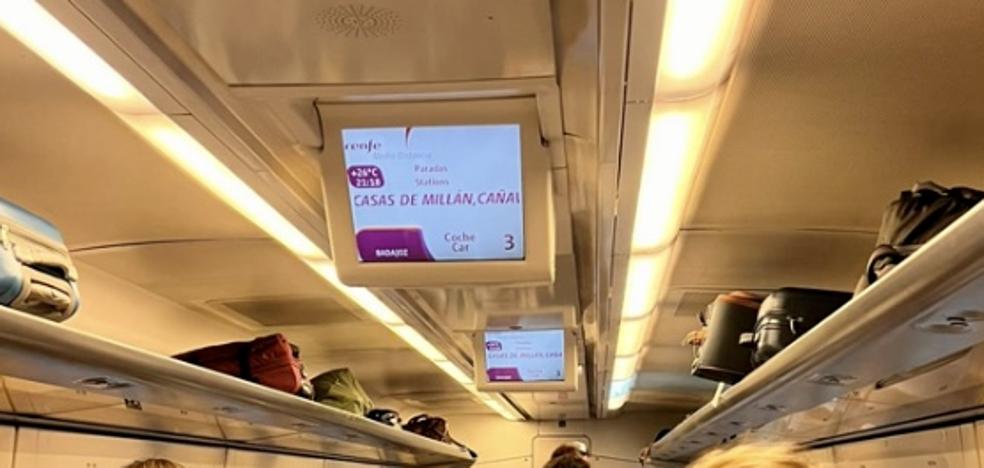 The passengers spent about an hour on a train in Talavera de la Reina
Around one hundred passengers on the Madrid-Toledo-Extremadura train line were abandoned to their fate last Friday in the middle of the track at Talavera de la Reina (Toledo), on the section that leads to Calera and Chozas (Toledo ), due to the lack of coordination of two machinists when taking over during their work shift.
The train suddenly stopped near this last municipality and the passengers saw how the driver left without another appearing. When the latter, in charge of relief, realized the mistake, he took a taxi to get to the train, taking control of the locomotive an hour later to the astonishment of the travellers, who could not believe what they were experiencing.
A situation that highlights the continuous problems suffered by passengers on the Madrid-Toledo-Extremadura railway line for years.
In fact, this line is known as the> due to the numerous breakdowns and incidents that have been recorded in recent years -close to 300 in the past year- and that the Platform for the Defense of the Castilla-La Mancha Railway attributes to the abandonment of this line and the lack of investment.
Due to this situation, this line loses passengers every year. As if this were not enough, the projected Madrid-Extremadura-Portugal high-speed line is moving too slowly while the conventional train between Madrid, Castilla-La Mancha and Extremadura is languishing and continuously losing passengers.