One deceased among the 97 occupants of two aided canoes south of El Hierro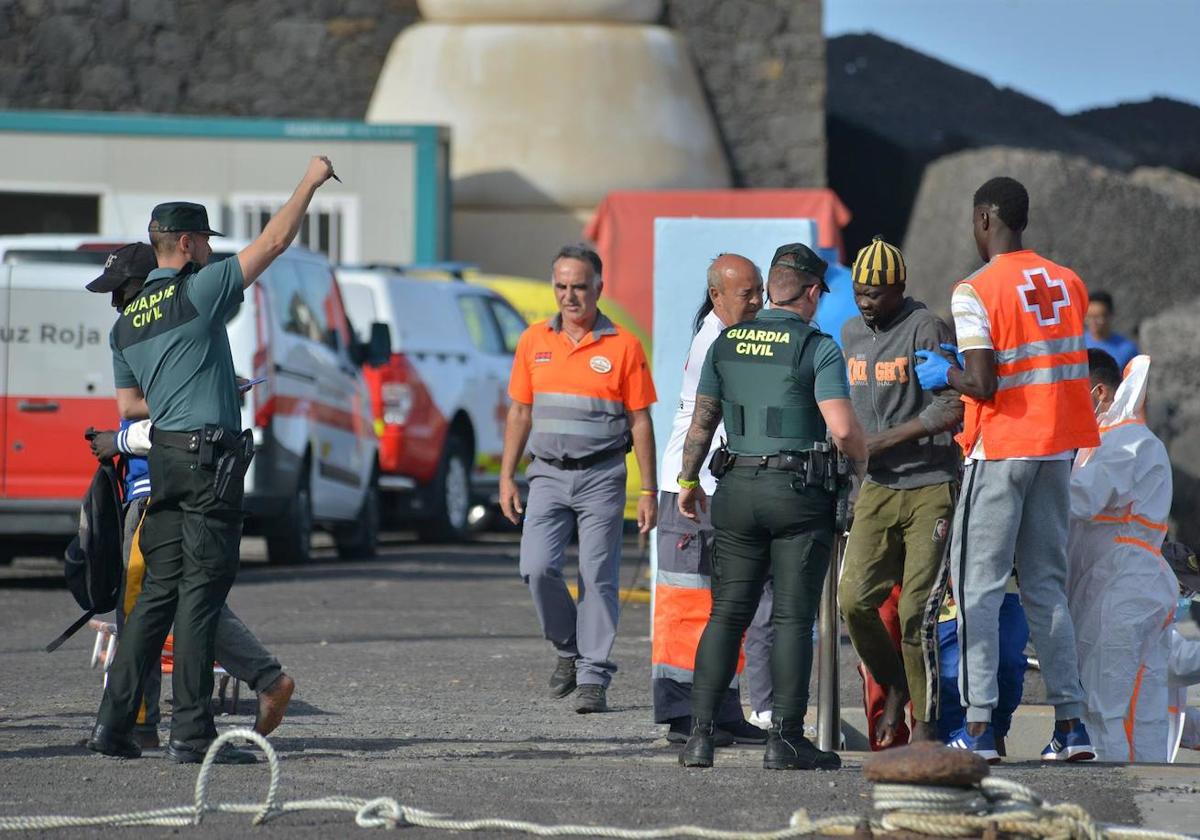 One of the 97 occupants of the three cayucos sighted this Thursday very south of El Hierro by two sailboats and later assisted by two Maritime Rescue vessels He has arrived dead on the islandas reported by 112 and the state society.
More than 30,000 people have crossed the Canary Route towards the archipelago so far this year, more than 11,000 to Hierro, and the vast majority between October and November. Eleven of them They had died before arriving on land or in health and shelter centers.
It was on the second boat today, where they were traveling 55 personasin which They have disembarked a deceased personwhile three others have needed to be transferred to the island's hospital, as detailed this Thursday by 112.
The first and third cayuco disembarked in the port of La Restinga and after medical attention, no transfer to the island hospital was ordered. They have landed a total of 260 personas in three canoes.