On the hunt for Christopher Duntsch, aka 'Dr. Death '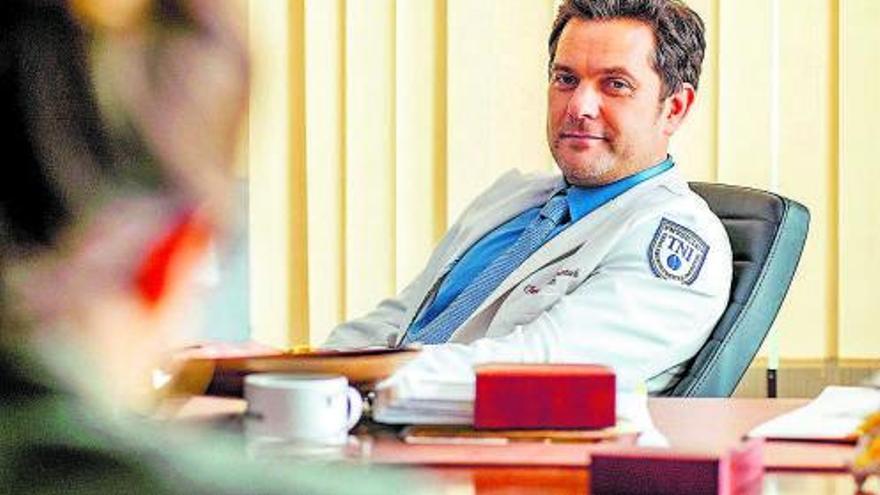 The journalist Laura Beil investigated it and explained it on her podcast Dr. Death: between 2010 and 2013 Texan neurosurgeon Christopher Duntsch He managed to keep working while leaving many patients seriously injured or even dead. Beil's investigation has led to a miniseries of the same name (Starzplay, from Sunday, September 12) with a first-rate cast: Joshua jackson like the fearsome sociopath; Alec Baldwin and Christian Slater as, respectively, Dr. Henson and Dr. Kirby, the whistleblowers who tried in vain to bring him down from the medical system, and AnnaSophia Robb as Michelle Shughart, the prosecutor determined to hunt him down from the justice system.
We met Robb as the Wonder Girl from Charlie and the Chocolate Factory (Tim Burton's version), A Bridge to Terabithia and The Haunted Mountain. Slightly older, she was the protagonist of Blackwood, Rodrigo Cortés' last feature to date, or the young version of Reese Witherspoon's character in Little fires everywhere, during which she already crossed paths with Joshua Jackson. With Dr. Death she has finally had the opportunity to play the role of a professional adult woman. "I'm already 27 years old, so it was about time," he says and smiles. "I liked reading a script in which my character had a job to do."
A neurosurgeon managed to continue his work while leaving his patients injured or dead
For documentation, Robb had the opportunity to turn to the ideal source: Prosecutor Stughart herself. "If you have to play a real person and you can talk to them, the job is half done. We were able to talk on FaceTime and she let me ask her many things about the case, about herself, how she grew up… Things that I don't usually ask anyone in a first conversation! "
The next source was, of course, the podcast of 2018 itself, with which Beil did not only intend to make the daily commutes from home to work and vice versa more enjoyable: do you remember them? That project was a matter of justice. "Beil held accountability not just from one man, but from the entire medical system," says Robb. «The public was interested because he projected himself in history. Some imagined their mothers suffering that disaster in the operating room.
With projects based on true crimes, creators may be tempted to glamorize the villain while neglecting to treat the victims or their families. According to Robb, Dr. Death does not commit that crime: "In the series, the most important thing in the end is the people whose lives Duntsch ruined. It was necessary to show what his life was like before, and how it was after, so that people understood the seriousness of everything we are telling.