Ómicron quintuples the reported reinfections in Spain in a month and a half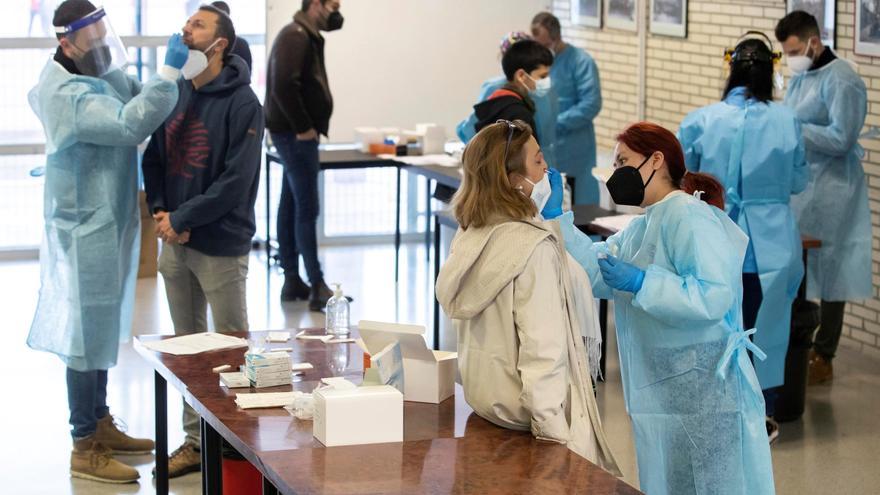 Omicron The number of reported reinfections in Spain has increased fivefold in just a month and a half: Of the 64,937 that have been reported to date, almost 52,000, eighty percent, have occurred since the end of last November, when the virus was detected. first case of this variant In our country.
This is clear from the latest data from the National Epidemiological Surveillance Network (RENAVE) included by the Carlos III National Health Institute (ISCIII) in its latest weekly report on the situation of the pandemic in Spain, corresponding to January 12.
According to this report, so far 64,937 reinfections have been reported, of which 1,254 (1.9%) have been confirmed; 32,695 (50.3%) are probable and 30,988 (47.7%) are possible.
Figures 415% higher than those recorded by this body on November 24, the same day that South Africa detected the first case of omicron, when there were 12,600 reported reinfections.
The number has been growing exponentially, so that, on December 1, two days after the presence of the variant was confirmed in Spain, there were 13,215 just before Christmas, on December 22, they rose to 17,140.
When omicron came on the scene, nearly 90% of the population over the age of 12 had the full pattern of vaccination and more than 55% of those over 70 already had their booster dose. Why have reinfections soared?
The explanation is that omicron has mutations in the spike or protein S, the key used by the SARS-CoV-2 to enter human cells.
This causes that both the natural antibodies of the disease and those generated by the vaccine do not recognize that spike and thus achieve "escape immunity".
But what is still effective is cellular immunity, immune memory, which continues to recognize parts of that ball of the spike: "T lymphocytes are effective in preventing disease but are not involved in preventing reinfection.For that reason, although we have more infections, we are not having as much serious disease," the president of the Spanish Society of Immunology (SEI), Marcos López Hoyos, told Efe.
In fact, "the vast majority of reinfections are usually less or as mild as the primary infection. Even if the first has been more serious, the second is milder," adds Dr. Benito Almirante, spokesman for the Spanish Society of Infectious Diseases and Clinical Microbiology (SEIMC).
It is not only because these people are vaccinated, "also because cellular immunity remembers and has a greater defensive capacity if a previous infection has passed," the expert concludes.