Omar Montes compliments and invites Nuria Roca to the cinema and tells that he will make a series for Amazon Prime Video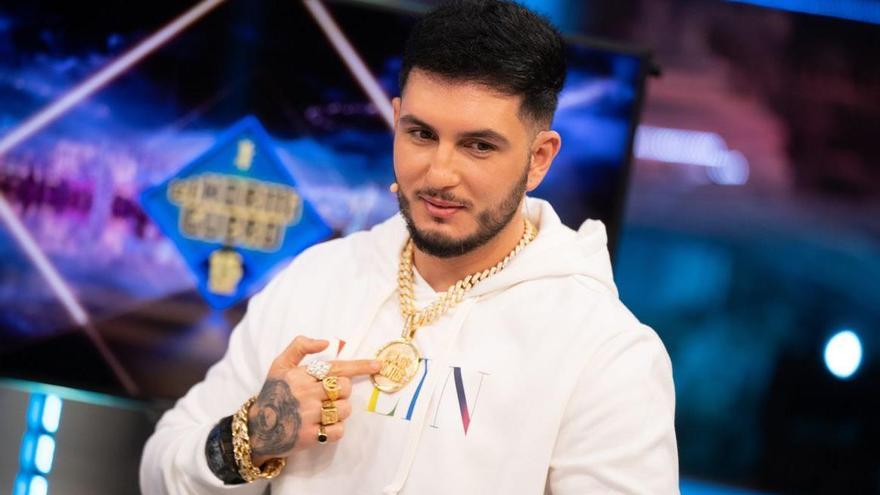 Omar Montes went last night to 'The Hormiguero' beside Ana Mena, with which currently presents 'Solo', a new collaboration after musical after the success of the song 'Como el agua' in which the singer Maffio also participates. The two singers, who repeated on the program, spoke with Nuria Roca about their good professional moment, although Montes wanted to go further with the presenter.
"I was dying to meet you"Omar confessed to Nuria when he sat down at the table. "I've been watching you all my life, I watched Waku waku, because I love animals and I'm an admirer of yours when you did that show," he admitted. Roca took it with humor, although the young man ended up taking out the colors: "I can't believe I'm here with you."
"With all due respect to your husband, Juan del Val. I'm waiting for you to pull out an audiobook to put it on"He said between laughter from the audience. The joke was such that, when the substitute presenter asked him how he handled English, Omar responded by inviting movie theater in this language.
On the other hand, The winner of 'Survivors 2019' claimed to have a talent for acting that the public is unaware of: "They caught me as the protagonist for an Amazon Prime series," he said. "The girls who did the casting sent it to the United States and there they said it was one of the best interpretations they had seen since Tom Berenger," he said with a laugh, without going into more details, although he did show his qualities by making a monologue of 'The Godfather 'looking at camera.