Olga Novo wins the 2020 National Poetry Prize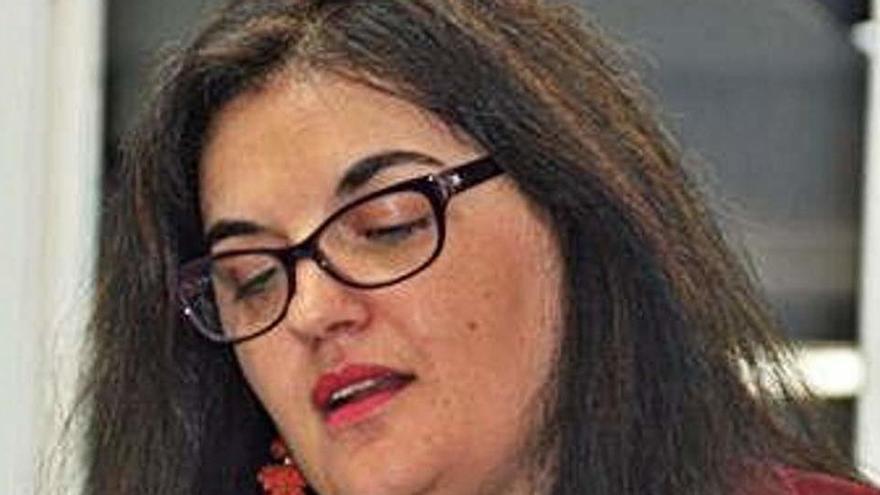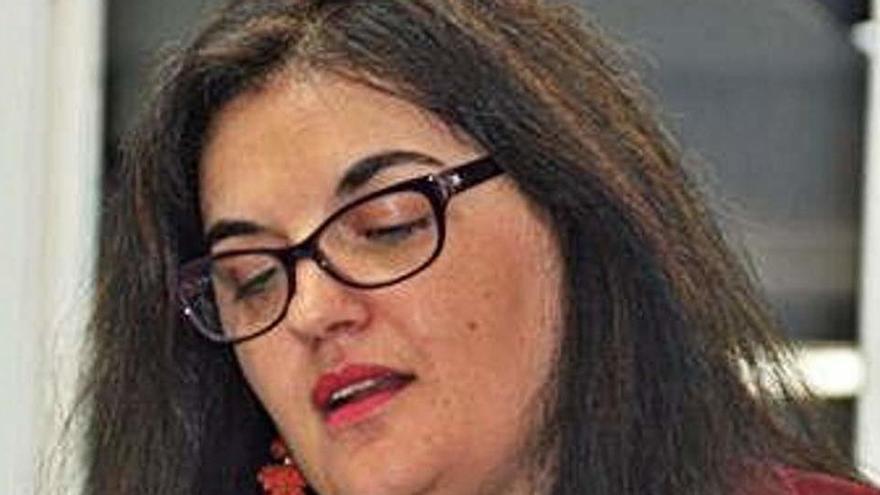 Poet Olga Novo Presa has been awarded the National Poetry Prize, corresponding to 2020, for her work 'Feliz Idade'. The award, awarded by the Ministry of Culture and Sports, is endowed with 20,000 euros.
The jury has chosen this work "because it is a vitalist story that celebrates love and existence beyond time". "The book is a living creature that relates motherhood and death with a deep critical presence of the historical memory", has added.
In addition, the jury has highlighted that the poetic voice of Olga Novo, "unmistakable and powerful, it combines authenticity and truth, and it is distinguished by its visionary language that brings to the contemporary the ancestral echo of a whole literary tradition ".
Olga Novo (Vilarmao, Puebla del Brollón, Lugo, 1975) has a doctorate in Galician Philology from the University of Santiago de Compostela. An outstanding voice of contemporary poetry in Galician, she is the author of a work linked to radical surrealist and libertarian proposals, also marked by a deep telluric vitalism, feminism, agrarian memory and eroticism.
This is reflected in the anthology 'The intimate liquids' (Cálamo, 2013), where Olga Novo has translated into Spanish an essential part of her work, also offered in its original language.
Of his first three poetry books published, 'A teta sobre o sol' (1996), 'Nós nus' (1997, Losada Diéguez Prize for Creation) and 'A cousa vermella' (2004), The critics have already highlighted his great experiential stream and his expressive force, together with a deep and personal sensuality. Subsequently, he has published 'Cráter' (2011), a Spanish Critics Award.
Likewise, she is the author of two collections of poetry in collaboration: 'Magnalia' (2001), with the also poet Xoán Abeleira and the painter Alexandra Domínguez; and 'Monochromes' (2006), with the painter Concetto Pozati. He has also published essay books and contributes to various cultural publications. After graduating in Galician Philology from the University of Santiago de Compostela, he has combined literary work with teaching.
The jury has been chaired by María José Gálvez Salvador, general director of the Book and Promotion of Reading and acting as vice president Begoña Cerro Prada, deputy director of the Promotion of Spanish Books, Reading and Literature.
It has also been made up of: Inés Fernández-Ordóñez Hernández, from the Royal Spanish Academy; Ana Romaní Blanco, for the Royal Galician Academy / Real Academia Galega; Sebastián García Trujillo, for the Royal Academy of the Basque Language / Euskaltzaindia; Marta Pessarrodona Artigas, for the Institute of Catalan Studies / Institut d'Estudis Catalans; Vicent Salvador Liern, for the Conference of Rectors of Spanish Universities (CRUE); Ana Bueno de la Peña (Ana Rossetti), for the Association of Writers of Spain (ACE); Francisco José Díaz de Castro, for the Spanish Association of Literary Critics; Aurelio Martín González, for the Federation of Associations of Journalists of Spain (FAPE); Rosa María García Rayego, for the Institute for Feminist Research of the Complutense University of Madrid; Juan Carlos Pérez Mestre, by the Ministry of Culture and Sports and Pilar Pallarés García, award-winning author in the 2019 call.