Olga Moreno, winner of Survivors 2021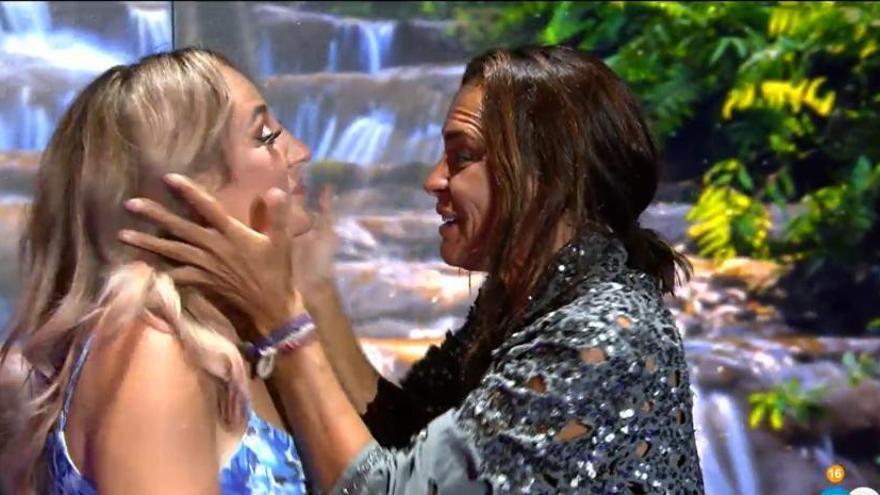 Olga Moreno sand becomes, against all odds, the last winner of 'Survivors 2021'. The wife of Antonio David Flores, managed on the night of the very final, to surpass his rivals up to three times, Lola, Melyssa and Gianmarco.
The winner overcame her first obstacle in the final, overcoming the televoting that faced Lola, a former contestant on La Isla de Las Tentaciones.
Later, there was one between Melyssa, Gianmarco and Olga, they fought in the test called 'The pyramid of Pirate Morgan', of which the Italian Onestini was the winner. In second place she got her reward Melyssa Pinta. With what the wife of Antonio David Flores went through, directly to face the decision of the public.
The winning finalists of the first test, had to pass a second. The apnea, in which the Hispanic Portuguese Pinto, did not keep the type. Her nerves played a trick on her and after a few seconds submerged under the water, she came out. With this, Gianmarco obtained the direct pass to the final.
The young Melyssa played her pass to the final against Olga Moreno. A televote that decided that the Malaga, mother of little Lola, would get the approval of the audience.
Having decided the two finalists, the public made the final decision to choose the best survivor of the 2021 edition. And Olga Moreno was the winner, who has managed to win over the reality audience during her time in the contest.
The final surprise on set was the appearance, to congratulate the brand new winner, of David Flores, brother of Rocío Flores and son of Rocío Carrasco and Antonio DAvid.