Olga Moreno remembers Antonio David's infidelity: "He told me about it and I forgave him"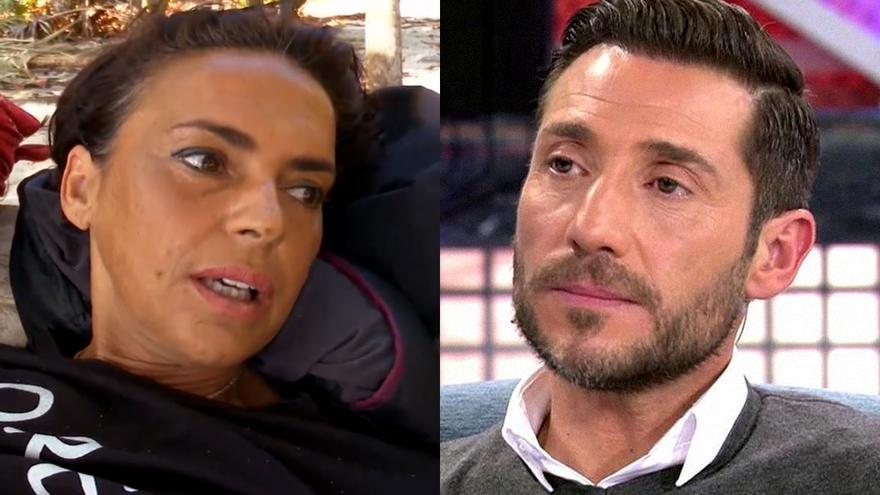 Olga Moreno continues to make headlines during her stay in Honduras. The debate of 'Survivors', led by Jordi González, showed last night some statements by the contestant about one of his worst moments with Antonio David Flores.
In a conversation with Omar, Anabel Pantoja's boyfriend, Olga recalled the beginnings of her relationship with the former civil guard: "At 21 years old, I know perfectly who I have next to me. I know what is and what is not. I would not take some horns." "I say I would not take it, but it happened to me. He cheated on me," acknowledged the survivor.
According to his account, Antonio David himself confessed his disloyalty: "It is true that he was the one who told me because he felt bad. I forgave him." On the other hand, he turned his attention back to the Rocío Carrasco documentary: "He did not cheat on his ex-wife, as is being said now. That came out in Conchita's polygraph."
On the set of 'Conexion Honduras', Lydia Lozano confirmed that Olga was telling the truth: "The infidelity you are talking about happened when they met. It is true that Antonio David recognized it." However, this was not the couple's only crisis.
The journalist recalled the testimonies of several women who, last year, went to 'Save me' to tell that they had been with him: "I have to say publicly that Antonio David told me that that had destroyed his relationship with Olga, that they were having a very bad time. When you have a bad time, it is because you have doubts about your husband."