Olga Moreno pronounces on Rocío Carrasco's documentary from 'Survivors': "He's not like that"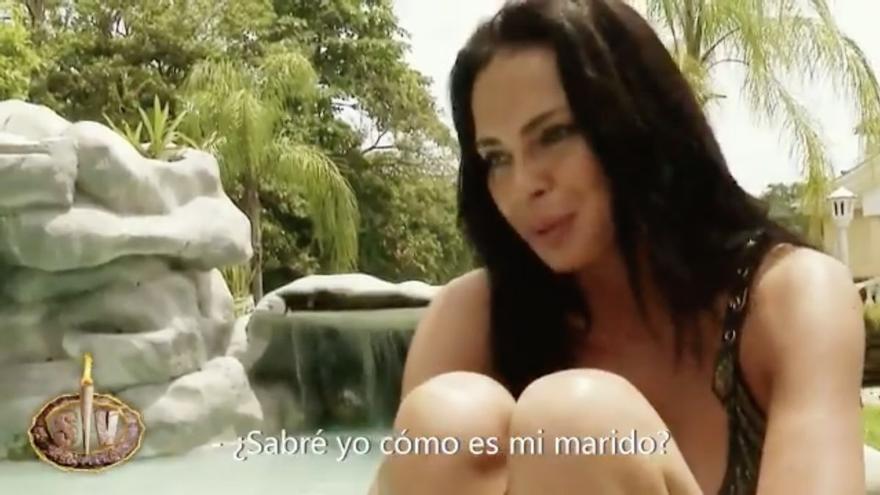 This Thursday it premiered 'Survivors 2021 ', the great television leap of Olga Moreno, the wife of Antonio David Flores. The already contestant of the reality show Telecinco He commented in his presentation video that he would have backed down from knowing the one that was going to be formed with the documentary of her husband's ex, Rocío Carrasco, to which he dedicated the odd taunt during his incipient career in the contest.
Moreno, who was able to start his adventure in the contest on the beach of Pirata Morgan, he dedicated the jump in the helicopter "to my children, that I am missing them a lot, to my husband, that if he were to be born again I swear that I would marry him again, and the person I love the most in the world who has fought for all her children and who today fights for herself who is my mother. "
But previously, the survivor ventured with her companions: "The girl has a passion for her father, (…) that he has a heart that I would like to have, "he said about Rocío Flores, who has not stopped showing his support for his father's wife in social media.
About Carrasco, he said bluntly: "Rocío and David from her have not heard a bad word, because that's shit they swallow. "Olga also spoke of Antonio David's sensation with the documentary that led to his dismissal from Telecinco:" This has hurt a lot, I have been with my husband for 21 years, will I know what my husband is like? He is not like that". "The only one that we want is to be calm and may those children continue to be just as happy. Let the children no longer touch me, We've been quiet and quiet, my word is helplessness", he sentenced.