Olga Moreno calls Telecinco to defend Rocío Flores: "They have crushed her and she doesn't deserve it"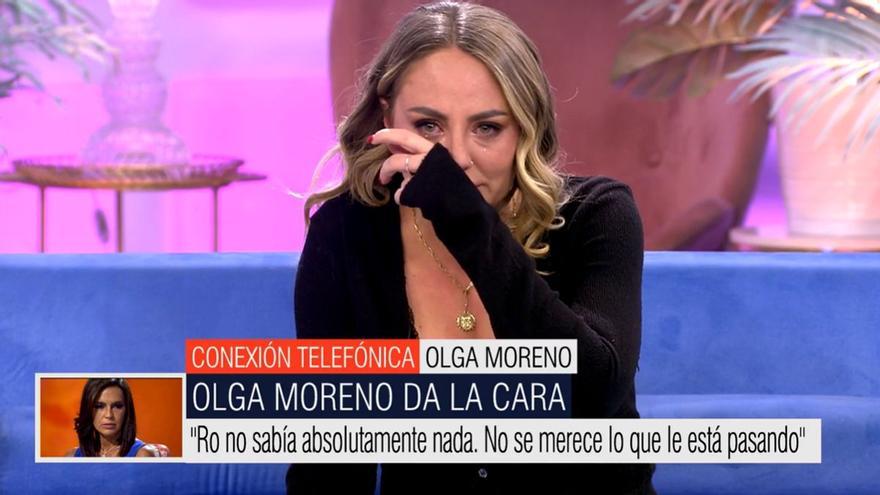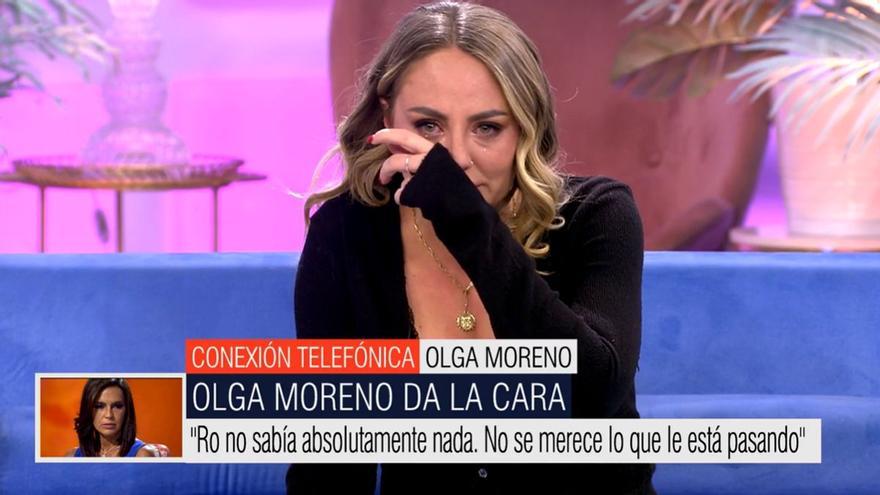 With a disheveled face and on the verge of tears. Thus it has appeared Dew Flowers this thursday in 'Ana Rosa's program', just one day after Antonio David Flores and Marta Riesco confirmed their relationship. Seeing the state he was in, Olga Moreno He has picked up the phone to call live and reassure his ex-partner's daughter, thus breaking the silence that he had maintained since their separation was announced.
"I just want to go in to tell Rocío not to worry, everything will be fine. I have told her in person and she deserves to be told publicly, because she has been crushed and she does not deserve it", he began by saying, with a broken voice, while the collaborator began to cry for his words.
Olga has insisted that she has been with her for "22 years," making it clear that the relationship between the two is not going to falter despite the circumstances. "We know what happened. She knows what she suffered. She, the father, David and I know it." "I tell you from my heart, I have never lied or cheated. That girl does not deserve what they are doing to her", has added.
"Don't worry, all this happens. We are a family.", he has told Rocío. After listening to Olga's speech, Rocío Carrasco's daughter thanked him for the gesture he had with her: "I love you madly."
The winner of 'Survivors' has confessed that all this has caught them "by surprise", although she has tried to downplay the situation: "Nothing happens, everyone goes their own way and that's it." "Rocío didn't know anything, I promise you. Neither she nor I", has underlined. However, Rocío has acknowledged that she "intuited" something about the relationship between Antonio David and Marta.