Olga Cerpa and Mestisay record with a Bulgarian choir for their next album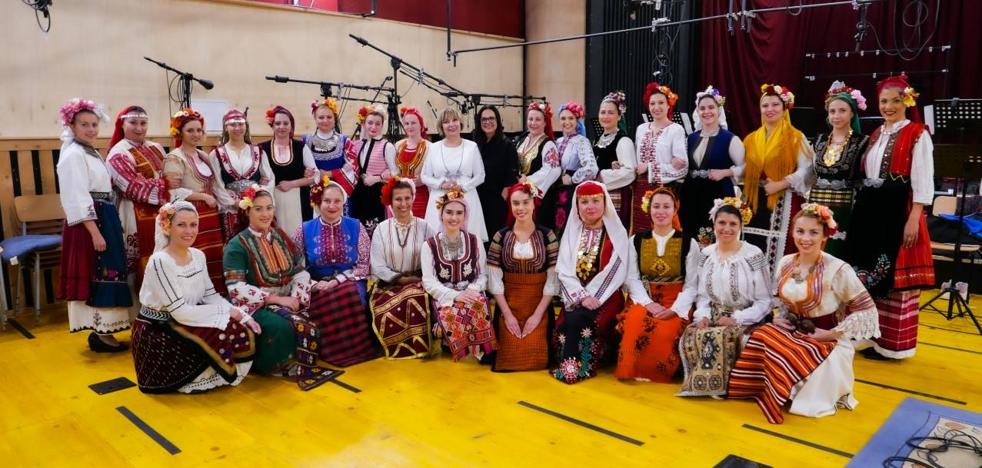 The new album will be released in April 2023 at the Cuyás Theater in the capital of Gran Canaria
The singer from Gran Canaria
Olga Cerpa and Mestisay have just concluded in the Bulgarian capital the pre-production of a new multidisciplinary project that will premiere next year, in which the
Choir of Bulgarian Voices of Master Vanya Moneva.
Taking advantage of his participation in the F
summer Art & Live held in the Czech city of Ostravapropitiated by the program of exports of Canarian musical creations included in the LPA Music project of the Department of Culture of the capital city council, the Canarian interpreter moved
to Sofia to record two musical pieces performed and recorded by the prestigious Bulgarian choir that will appear in the
new production by Olga Cerpa and Mestisay, which will premiere at the Cuyás Theater in April 2023.
The two recorded pieces were one
dirge in aboriginal language and a version of the emblematic 'Tango herreño' by Valentina Hernández, arranged by the composer Yónatan Sánchez Santiánez following the difficult harmonization canons of the Bulgarian choral tradition. In addition, the collaboration and advice of the Bulgarian teacher Nikoleta Popova, professor at the Canary Islands Superior Conservatory of Music, was also essential.
Later these materials will be
post produced and mixed with musical instruments from the Canarian tradition and the voice of Olga Cerpa to form part of the soundtrack of a new production by Mestisay about which the island formation does not yet want to advance details, but which is announced as a unique artistic project -
with dance, musical and video supports- that draws from the island's musical tradition, recreating its essence in a contemporary key.
The Four for Music studios, where some of the soundtracks of very famous series and movies have been recorded, hosted the recording of the two pieces of the Canarian musical tradition performed by the Choir of Bulgarian Voices of Master Vanya Moneva.
This choir is the most requested vocal formation of these characteristics in its country at festivals and international record productions.