"Older people who move with their families are also leaving"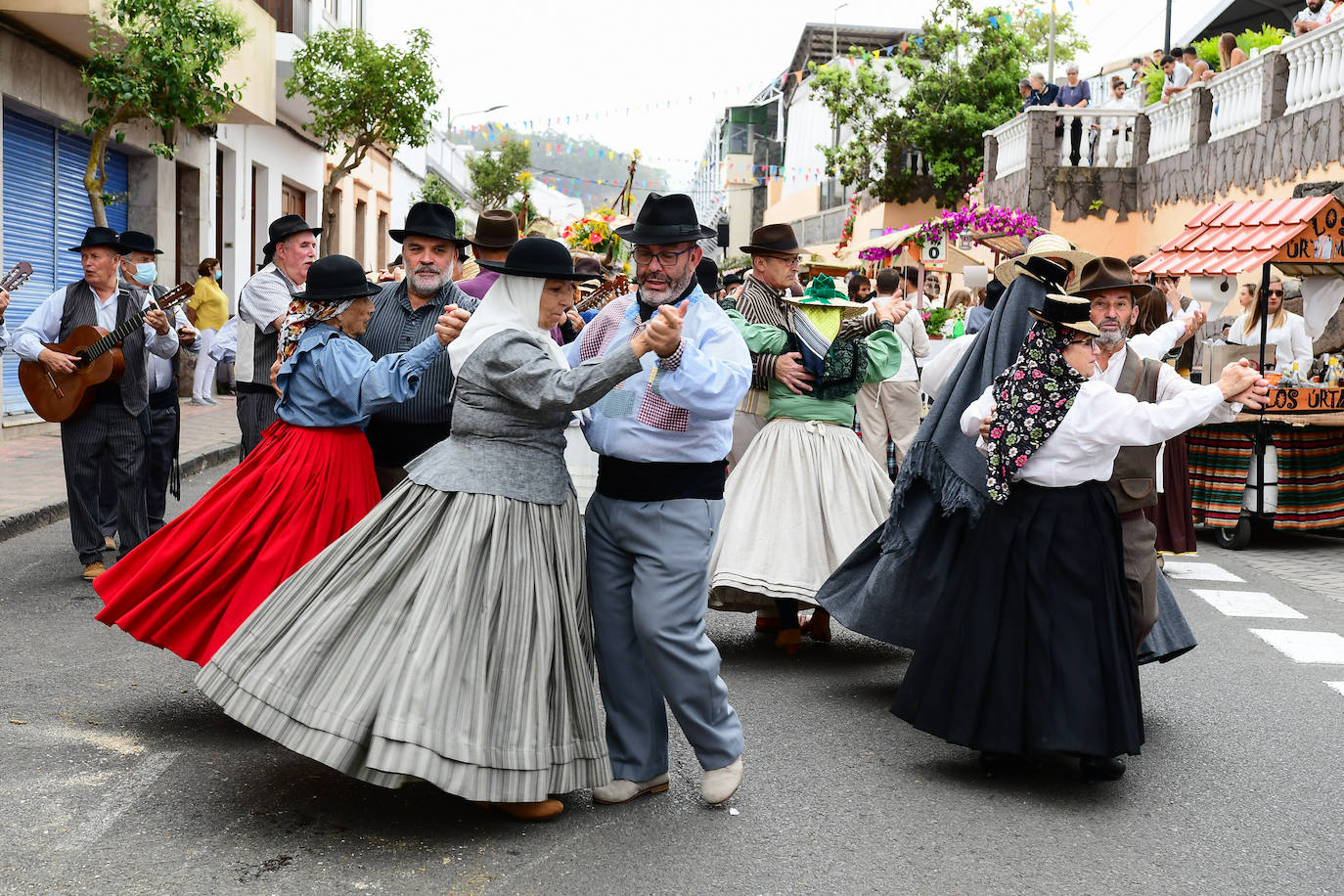 Demography
The mayor of Tejeda, concerned about the depopulation of the summit municipality. Moya reverses the trend and exploits his closeness as an attractor
Tejeda is one of the municipalities in Gran Canaria that is continuously losing population since it changed in the census, in 1986. Then 2,552 people lived there. On January 1, 2021, 1,865 were registered, that is, 26.9% less (687 people). When comparing it with a decade before, the drop is 11.9%.
Villa de Moya, on the other hand, has managed to reverse the loss of population. Between 1986 and 2021 it lost 9.5%, going from 8,663 inhabitants to 7,833, but in recent years it has been attracting more neighbors in such a way that between 2019 and 2021 it has gained 137 residents.
The mayor of Tejeda, Francisco Juan Perera Hernández, assures that they are concerned about the depopulation of the municipality.
"We have an elderly population and the generational change is uneven. More are leaving than arriving. And there are also older people who move with their families to other places because their descendants are uneasy when they see that their parents are alone in their homes.. And the young population goes out to study a university degree or FP and has to look for a job according to what they have studied, but 90% find work outside the municipality », he laments. In addition, there is the fact of "remoteness".
The roads, he adds, "must be improved, we don't want a highway, but we do want more safety and reduce the distance a little. Eliminating 20 curves takes two kilometers away from us and travel time would be reduced. It is not to make a highway, we do not want to lose our singularity, our idiosyncrasy of town. If we get ten minutes away we become a dormitory town ». Perera adds.
But also,
Tejeda has another handicap: housing. According to the mayor, the owners see "more profitability in allocating it to tourism as a holiday or rural home" and the people who become independent cannot rent and end up leaving. That is why, he tells him, they are working on «housing construction. Tourism is creating wealth and jobs but it also brings us that inconvenience ». Y
the weather, he warns, "also has an influence. We have winters with temperatures close to zero degrees and our homes are not prepared.
Raul Afonso
mayor of Moya, demands more diversification in the implementation of the infrastructures planned by the island and regional administrations. "If they're going to do residences that aren't all done in the city, if they do it here, people would come to work and maybe in time they'll stay and live here," he explains. Moya has managed to increase its population thanks to rental homes that were "half abandoned" and "it was negotiated with the Canarian Government that these 38 homes be put by Visocan on a rental basis. We have increased the population by 70 people.
The pandemic has also contributed to exploiting the attractions of living 25 minutes from the capital of Gran Canaria in "a house with land». After the confinement "posters appeared that went from 'For sale' to 'Wanted'," explains Afonso. "Many as a second residence. But others have decided to stay and live in Moya».
He agrees with the mayor of Tejeda that it is important to improve the roads. "We have some sections of track that we want to improve, better connections. We have achieved some progress such as the road that reaches the town. But on rainy days, for example, the road that comes through Dragos is closed, and the 350, the one from Azuaje, which joins Firgas with Moya must also be closed, so we only have to get there by the road from Cabo Verde and that is not as adapted as the other two", he laments.
With the vacation homes, the mayor has not noticed any problems. There is rural housing and sometimes people want to stay in Moya after learning about that housing, he adds.