Oil falls 9% due to Russia's refusal to cut production requested by Saudi Arabia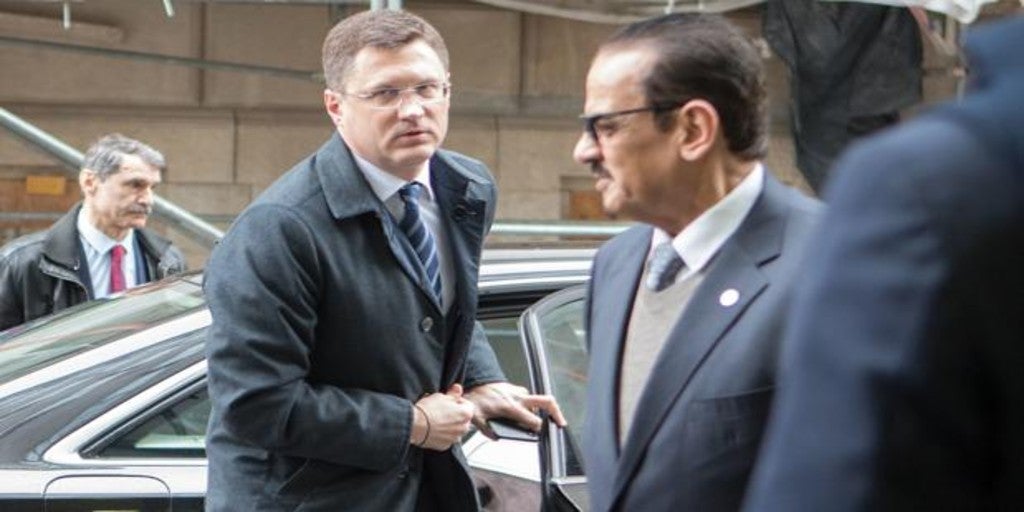 Updated:
save

OPEC has failed to convince Russia and other countries producers to increase the cut in oil production in force by 1.5 million barrels per day as Saudi Arabia requested to counteract the negative impact of the coronavirus on the market and crude oil prices. This lack of agreement is sinking oil prices, which fall 9% this afternoon, until November 2016 lows.
The ministers of the Organization of Petroleum Exporting Countries (OPEC), led by Saudi Arabia, had proposed to reduce the pumping of crude oil by 1.5 million barrels per day until June, but Russia and Kazakhstan maintained their opposition to the plan until the end, with what as of April 1 there will be no more restrictions on the production of the expanded block (OPEC +), Iranian Oil Minister Bijan Namdar Zanganeh confirmed to the media.
"Since April 1, nobody has the obligation to cut production," Russian Energy Minister Alexander Novak said in press statements after leaving OPEC headquarters in central Vienna, Efe reports.
«These are times when you have to keep calm and then decide in the coming weeks», Said the Iranian official, whose country is exempt from any production cuts by the US oil embargo.
Brent crude, a benchmark for Europe, was down to $ 45.3 per barrel, the lowest level since November 2016, while WTI oil, a benchmark for the United States, stood at $ 42.3.
OPEC and its allies, led by Russia, had agreed in December 2018 to cut production last year until the end of March, with a volume of 1.7 million barrels per day.