Oil climbs to highs since 2018 in the absence of an agreement in OPEC +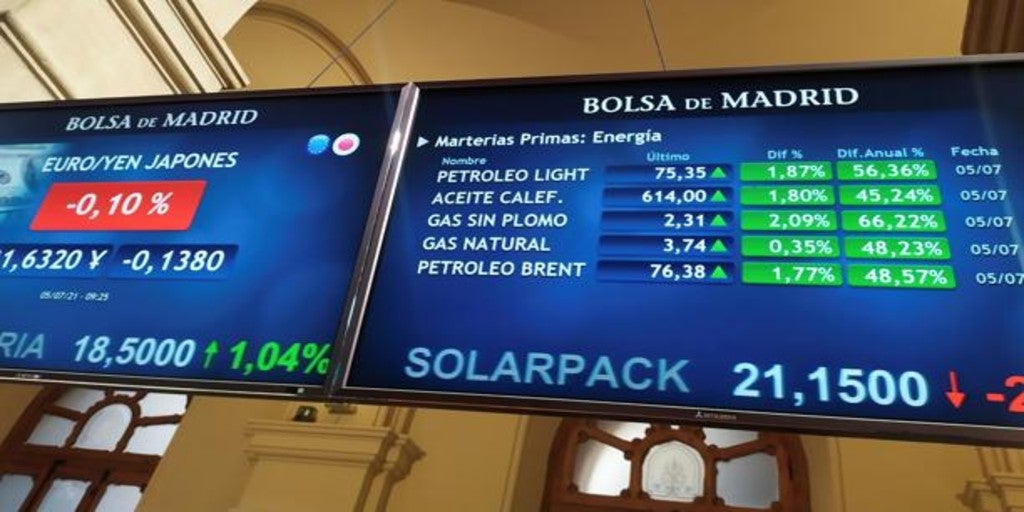 MADRID
Updated:
Keep

The price of a barrel of oil reached its highest since October 2018 on Tuesday, after talks between members of the Organization of the Petroleum Exporting Countries (OPEC) and its partners, including Russia, failed to reach an agreement on the formula to increase the supply of crude.
In this way, the price of a barrel of Brent oil, the reference for Europe, climbed to 77.58 dollars from 76.17 in yesterday's session, its highest price since October 2018. On its side, a barrel of West Texas Intermediate (WTI) crude, a reference for the United States, reached a price of 76.77 dollars, compared to 75.16 at the close of Monday, also at the highest since October 2018.
So far this year, the price of a barrel of crude has risen 51% in its Brent variety and 58% in the WTI class. Negotiations within OPEC +, which brings together OPEC members and other allied producers such as Russia, ended on Monday and were suspended indefinitely as a result of the countries' disagreement to reach an agreement on increasing the supply of crude. in the markets.
The prospect of reaching a value of $ 100 per barrel of oil also poses an inflationary threat to the world economy, according to experts. In April 2020, when the first wave of covid-19 hit oil demand hard, the OPEC + alliance pledged to voluntarily withdraw 9.7 million barrels per day from the market and gradually reintroduce them until April 2022.
But this period now seems short considering the consequences of the health crisis. This month the alliance continues to leave 5.8 million barrels a day off the market. Hence the proposal to stagger until December 2022, an option that Abu Dhabi does not like.
OPEC + is also facing a complex situation, with a real recovery in demand but which remains fragile, as well as the probable medium-term return of Iranian exports and high prices that cause discontent among large importers such as India.