Oil, anchored at 120 dollars per barrel, anticipates more fuel increases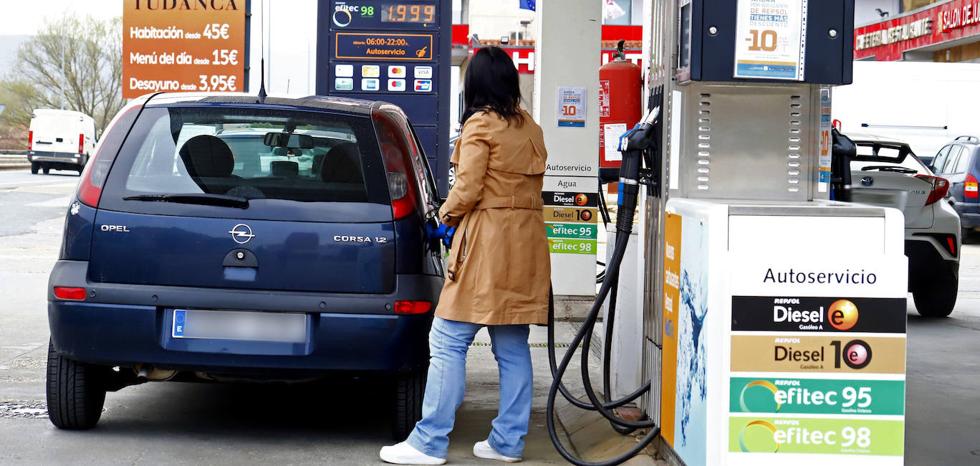 A liter of gasoline is close to 2.10 euros, and diesel up to 2 euros after the latest rise in crude oil
The price of oil on international markets continues without respite for Spanish drivers who go to refuel at service stations, despite the 20 euro cent bonus in force. At the beginning of the week, crude oil has maintained the volatility of the last days. This Monday it has moved around 120 dollars per barrel, although it finally fell 1% to stand at 119 dollars.
The reopening of the Chinese economy, after a new break motivated by the Covid-Zero policy of its authorities to stop the outbreaks that have emerged in recent weeks, has been a shock to world demand for oil, which has boosted prices. So does the tension in Ukraine, due to the impact of European sanctions. And the fact that summer is approaching and fuel consumption is increasing in Spain.
With all these ingredients, fuel prices continue to rise. Ypredictably it will do so in the coming days, when they pick up the latest increases in the price of crude oil to the current 120 dollars. That of gasoline-95 is already close to 2.10 euros per liter, on average. Yesterday it was sold at around 2.08 euros, which is practically 25 cents more than when the anti-crisis plan was launched. That is to say, they have already eaten all the effect of official aid. In the case of diesel, it is, on average, at 1.96 euros per liter, which is nine cents more than the price it marked at the beginning of April.
The market also expects the producing countries (OPEC and Russia) to implement the increase in barrels agreed last week on July 1. At the same time, the US authorities have issued licenses so that the oil companies Repsol, Chevron (USA) and Eni (Italy) can export oil and natural gas from Venezuela.