OHL reduces its losses by more than 98%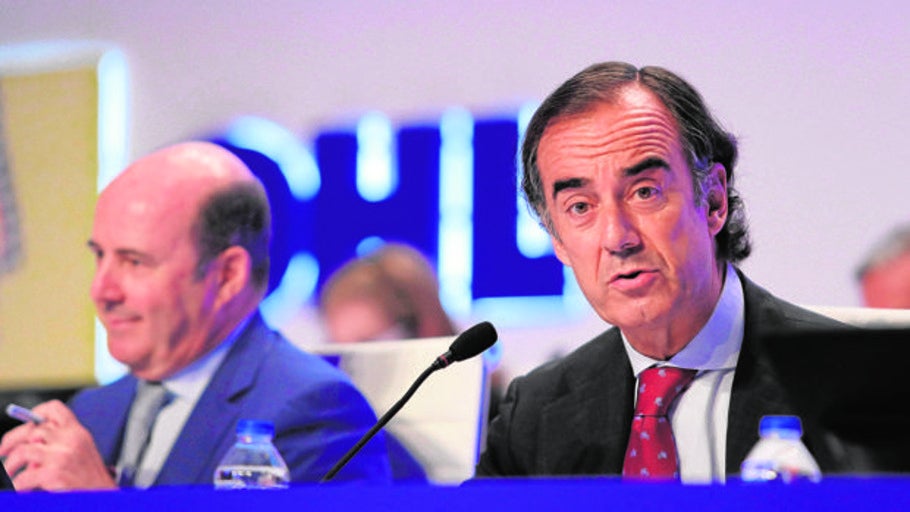 MadridUpdated:
The plan of restructuring undertaken by OHL Start paying off. According to the statement sent by the company to the CNMV, the construction company reduced its losses by 98% in the first half, which went from 843 million to 15.3 million euros. In addition, ebitda stood at 22.7 million euros, compared to losses of 104.4 million in the first half of 2018.
The company has highlighted in a statement that this recovery is explained «thanks to the measures implemented and that are articulated around cash control, strict recognition of revenue in projects and reduction of structure costs ». All the divisions of the group presented a positive ebitda.
The company's turnover fell 5.5%, to 1,361 million euros. Much of this amount was contributed by the construction area, which recorded sales of 1,123.3 million (8.2% less). The industrial portfolio contributed 95.8 million (5% more) and the service portfolio obtained 135.6 million (6.2% more).
This division, however, was affected by the termination of several contracts, both by Aleatica (former subsidiary of Concessions) and the Atizapán-Atlacomulco highway (Mexico) and the Río Magdalena Highway (Colombia).
About net debt, this fell 72.7% and was set at 80.7 million euros. The position of available liquidity with recourse is 823.7 million euros, thanks to the efforts made in treasury management and the discipline implemented.
At the end of the semester, the portfolio of OHL in the short term it reached 5,536.8 million euros, with a contract until June of 1,520.3 million euros. Regarding the construction business, the portfolio reaches an amount of 4,951.0 million euros, which represents 25.3 months of Sales. In addition, new awards for construction projects in the first half amounted to 1,332.2 million euros.
. (tagsToTranslate) reduces (t) losses



Source link