Official: Pustovyi, Dylan Ennis, Ilimane Diop and Javi López leave Granca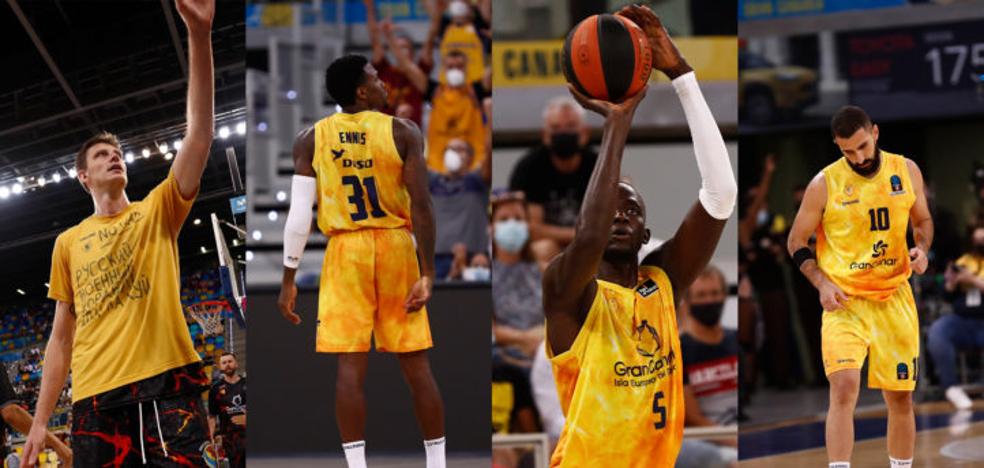 basketball
This was announced by the club this Friday. In all cases you could see it coming
Artem Pustovyi, Dylan Ennis, Ilimane Diop and Javi López will not continue at Cb Gran Canaria. This was announced by the club in an official note this Friday and that comes to confirm what was an open secret since in the case of the four the panorama was more than sung.
pustovyi he landed last season from Barça. He has played 33 games in
Endesa League with Gran Canaria and
he has averaged 9.1 points and 3.8 rebounds. His averages in
7DAYS EuroCup were 6.5 points and 3.6 rebounds in 16 games.
Dylan Ennis He came from Casademont Zaragoza and defended the yellow shirt for 35 games
in the Endesa League with averages of 14.7 points and 12.4 PIR credits. In European competition, Ennis averaged 13 points and a PIR of 12.4 in 19 games.
Yo
Limane Diop arrived from Baskonia a season ago and wore the colors of Gran Canaria in 24 Endesa League games with 3 points and 2.7 rebounds per game. In the 7DAYS Eurocup, the Senegalese averaged 3.6 points and 2.4 rebounds in 18 games.
Javier Lopez He entered the Club's training categories in 2016. He played in the EBA League and LEB Plata with the yellow team and debuted in the ACB in 2019. Last season he was part of the first team,
where he played 13 games in the domestic competition with 1.5 points and 0.8 assists on average. In Europe his numbers were 2.6 points, 1 assist in 14 games.
The club wants to thank the four players for their commitment and professionalism and wish them the best of luck in their professional and personal future.